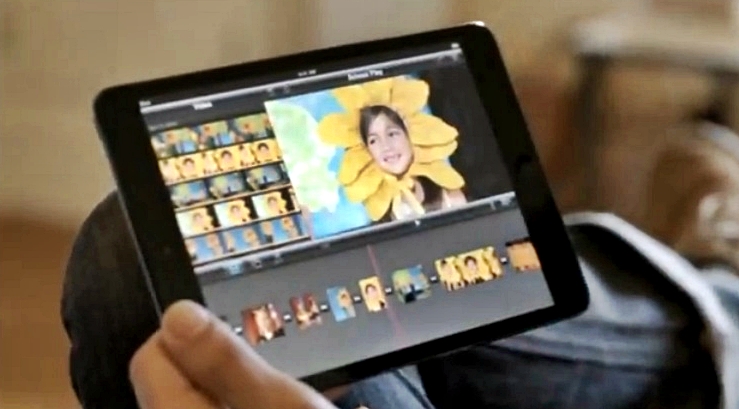 It's no surprise I would never buy an Apple iPad. An expensive tablet that actually isn't as good as most Android tablets I've tried, and they're a lot cheaper, to me an Apple iPad is just a waste of money.
So, I had to laugh when I saw the news that Apple had just released the Apple iPad Mini — the latest in a long line of expensive Apple products that, let's face it, none of us really need — and that it will soon be on sale here in Thailand.
Of course, as usual there is no actual date for when you'll be able to buy an Apple iPad Mini in Thailand as we're always behind much of the rest of the world for Apple products. They should, however, be going on sale in the next few weeks — they always do — and so you'll soon be able to pick one up at MBK, Fortune Town Mall, Pratunam and a thousand other places in Bangkok.
But, seriously, are you really going to waste your money on buying an Apple iPad in Thailand or do you have a bit more common sense?
Let's face it, the Apple iPad Mini is a teeny tiny 7.9 inch tablet that you have to squint at to see the screen, and, if reports are correct, will be selling for not that much cheaper than the Apple iPad itself? I can only imagine the humongous headache you'd end up with squinting at that itty bitty thing for any length of time.
It's also just been slammed by Amazon, who compared their Kindle Fire HD to the Apple iPad Mini and, let me tell you, the iPad simply doesn't compare.
In the US, the price is a whopping $329 for the base 16 gig Wi-Fi model.  If you want the Apple iPad Mini 64GB version with Wi-Fi and cellular connectivity, that's going to cost you an enormous $659, for something that's barely bigger than your cell phone
In Thailand, of course, it will be even more expensive to pick up the Mini as prices for Apple products here are usually higher than in the US.  There's no word yet on the actual price in Thai baht, but you can guarantee it will be high.
As for specs for the new Apple iPad Mini, the Bangkok Post has broken it down quickly for you, if you're interested.
Me? No thanks. I love my Android tab.