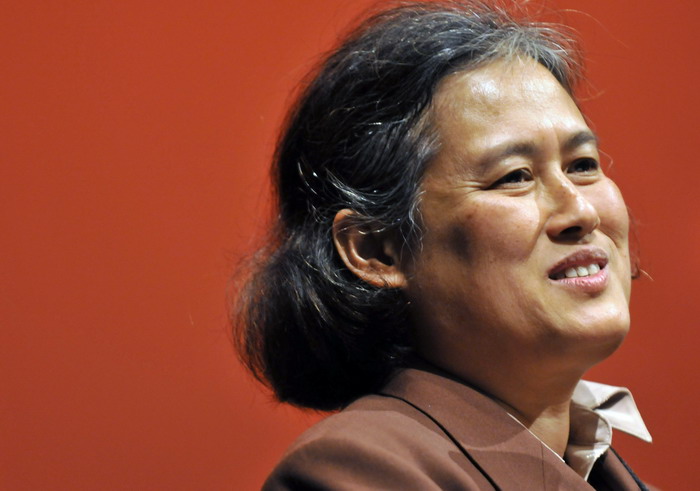 Her Royal Highness Princess Maha Chakri Sirindhorn, one of Thailand's most-loved members of the royal family, spent some time talking to CNN this week and the short video, which profiles her charity work, is now up on YouTube (see below).
The princess is adored by Thais, and is known by Thais as the "Angel Princess". She's loved not only for the massive amount of charity work she does, but also because she is kind, caring and always willing to talk to "just normal people". Most Thais say she is just like her father, King Bhumiphol Adulyadej, the world's longest reigning monarch.
In the video, you get to see some of the work Princess Sirindhorn does with poor Thai kids in rural communities in Thailand, as well as hear her talking about the floods and what she's been doing to help. It's interesting to hear her speak in English, as I'm used to hearing her speak Thai, but she also speaks a number of other languages fluently, including Mandarin Chinese, German and French.
I love watching Princess Sirindhorn on the evening news about Thailand's royal family on Thai TV every night. She works hard, traveling to many different countries promoting Thailand.
One thing I love about the Princess is she seems genuinely fascinated by everything she learns about. She always carries a notebook with her wherever she goes, she asks many questions, and then writes down all the information she learns in the notebook. She also takes photographs of things she sees that are important or interesting.
If you read Thai, Princess Sirindhorn has a number of books out about her travels to different countries, several books of her photographs (she's an accomplished photographer), poetry, as well as books she's written about other members of the royal family. You can find details about the more than 30 books she's already written here.