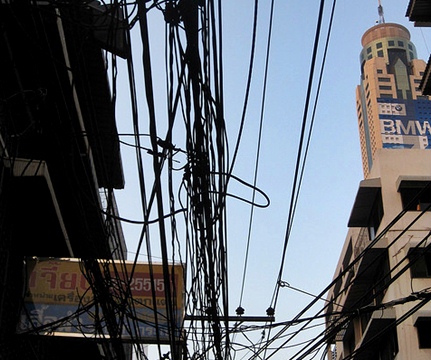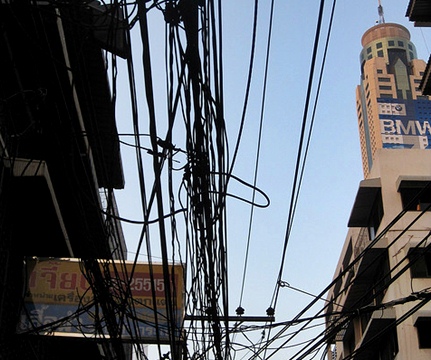 As much of the city is preparing for expected April, 2013, Bangkok power cuts, Thai Prime Minister Yingluck Shinawatra thanked ministries this week for already following Thailand's energy saving campaign. Energy saving at various ministries throughout the capital in March has resulted in a 15 percent reduction in energy use. But, as Bangkok power cuts are still expected to occur during the first half of April, Yingluck urged government ministries to conserve power even more.
Suggestions include government officials not wearing suits and jackets at work, as the government believes that is a way of reducing electricity used for air-conditioning. (Oddly, they are also recommending wearing clothing made of 'Thai fabrics' during the next few weeks — something many westerners would never do as Thai fabrics like silk and traditional Thai clothing styles are thicker and hotter to wear than a typical western-style thin cotton shirt, blouse or dress).
Underground and sky train stations in Bangkok have also turned off escalators going in the 'down' direction, and are reserving electricity use for those escalators traveling upwards.
Bangkok power cuts are expected to occur in April as there will be a reduction in the natural gas supply from Myanmar (Burma) between April 5th and 14th, due to scheduled servicing at Myanmar's power plants.
The Thai government has said they expect intermittent power cuts to happen around the city including in downtown shopping and business areas, as power companies must ensure Bangkok has enough electricity until the usual gas supply from Myanmar resumes in the latter half of April.
Personally, I'm not so sure April will be any different from the rest of the year for many people living in Bangkok. Thailand has always had a problem with its power supply, so short Bangkok power cuts have been taking place weekly or bi-weekly in various parts of the city for years.
In my apartment building, for instance, the power goes off at least twice a month. While it's not usually off for more than 30 minutes, it's still extremely inconvenient and, on hot days, it can get hot indoors very quickly. In April, that's something the rest of the city will have to get used to as Bangkok power cuts spread.