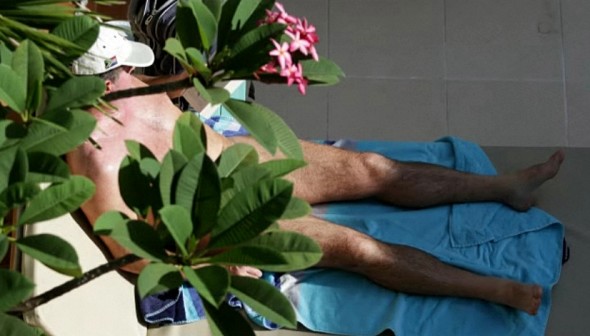 I love watching the Bangkok Post's short videos about things going on in Thailand. They're always interesting, and they bring to public light things around Thailand we don't always know about. Case in point, I had no idea Thailand had a naturist resort. Not that they shouldn't have one because of conservative or religious reasons (most Thais are open-minded Buddhists, not narrow-minded right-wing Christians), but just because I'd simply never heard there was one. Apparently, there is, though. It's in Pattaya, just over an hour south of Bangkok, and it's the only naturist resort in Thailand. How cool is that?
The resort is called "Chan Resort", and is owned by a gentleman called Chan Konim who, funnily, isn't a naturist so doesn't get naked as he says he's "too shy". The resort seems to be mainly popular with westerners, and with westerners with Thai wives. Maybe because most Thais would probably be "too shy" to go? Heck, you can't even get most Thais to swim in the ocean in a swimsuit (they wear shorts or jeans and a t shirt), so it would be rare to see a Thai not married to a westerner naked at a naturist resort.
Good for Khun Chan opening a naturist resort, though. Every country should have at least one. And Chan Resort looks beautiful. It has a lovely swimming pool, nice restaurant, free Wi-Fi, the rooms are gorgeous and it's spotlessly clean. Many guests say it's just like a 5-star resort.
Do be aware, though, do not get Chan Resort confused with Chan Twin Resort, a copycat part-nudist hotel which, according to many reviews, is rundown, dirty and not well taken care of.