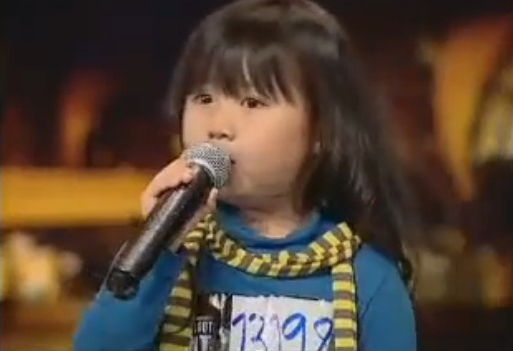 So, I'm still enamoured of Thailand's Got Talent – the first season. There's some incredibly talented people in Thailand and none more than 4-year-old Praewa, who showed up with her mom to try out for the show. Here she is in the audition and, boy, didn't the audience love her!
Praewa walks on stage like she owns the world. Tells the judges her name and what she's going to sing and off she goes. Sure, she might have a bit of a problem hitting the really high notes, but Praewa is only four.  Just imagine what she'll be like by the time she's 10. She's a pretty good dancer too!
By the way, she's singing a song from a popular Thai movie called 'Guan Muen Ho'.