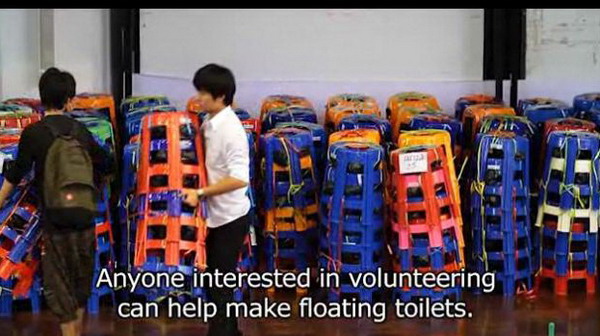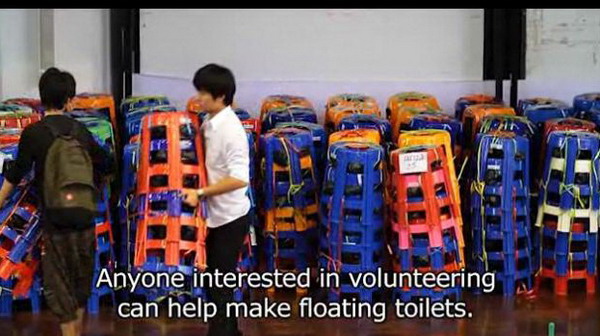 I have always loved the ingenuity of the Thais. A race that seems to be able to make beautiful things out of practically nothing, the latest invention is the Thai Flood Toilet.
Using just a typical Thai plastic stool, Thai students from Chulalongkorn University's Faculty of Architecture are roping in volunteers to help them make Thai flood toilets to help victims of Thailand's ongoing massive floods.
The design is simple, it doesn't take long to make one but, when you really need to go and your house is already flooded, having a Thai flood toilet could be a lifesaver.
Watch the video below to learn how it's done.