Thailand's Princess Sirindhorn Attended Prince William and Katherine Middleton's Wedding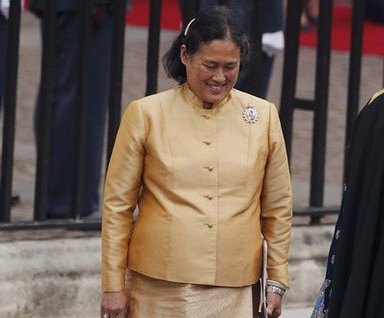 Thai friends and I were happy to see Princess Sirindhorn at Westminster Abbey in London yesterday for the wedding of Prince William and Katherine Middleton. Princess Sirindhorn is one of the most popular members of the Thai royal family – much loved by all of Thailand – and is a lovely, lovely lady, so we're always happy to see her representing the country overseas.
Princess Sirindhorn wore a beautiful yet simple light gold Thai silk suit, comprising a long straight skirt and tailored jacket.