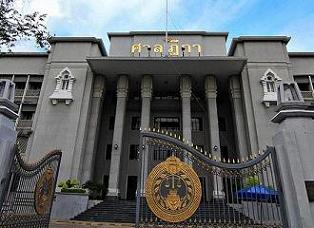 The Bangkok Post is reporting Thailand's Supreme Court President, Montri Yodpanya, died of heart failure last night. He was only 63 years old.  He had been Supreme Court leader since October 1st this year, and still had two more years to go in his term.
Mr. Montri's name was in the news most recently for issuing orders for additional holidays for flood-stricken areas during Thailand's devastating flooding last month.
Funeral rites for Mr.Montri are being held at Wat Benjamabophit today, Sunday.