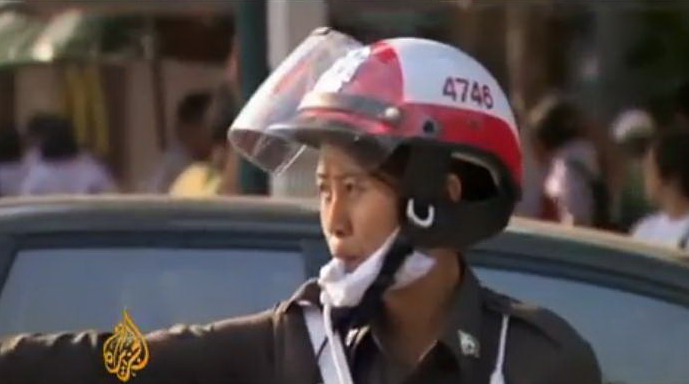 As more and  more Thai women seem interested in joining the Thai police force, a new police troop has joined the ranks of Bangkok's traffic police. Nicknamed the "sweet troop", this group of police officers is made up of only women, and is already getting a good reputation in Thailand's capital city.
Bangkok's "sweet troop" started out two years ago, when they were the first women recruited to join the riot police during the last major political protests. Now, they've been assigned to traffic positions in various parts of the city, in an effort to solve Bangkok's terrible traffic problems.
Over the years I've lived in Thailand, I've met a few male police officers but only one woman. She seemed to really know what she was doing, loved her job, and spoke quite good English. So, it's nice to see this "sweet troop" being promoted so much as, hopefully, they'll be just as smart as she was.
And, why "sweet troop" you ask? Because the perfect Thai woman should always be polite and "sweet" and these police officers are no exception.