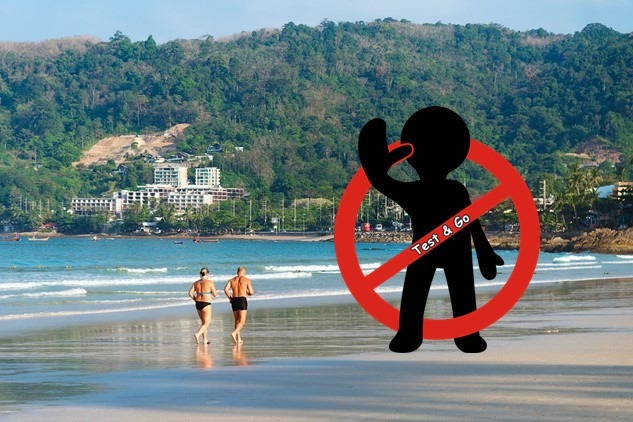 As Thai officials continue to panic about Covid-19 — this time the 'Omicron' variant — it is likely Thailand's Test & Go program will be suspended for at least another month, according to Public Health Minister Anutin Charnvirakul.
As reported in the Bangkok Post today, Anutin says he supports the continued suspension of the Test & Go program until at least the end of January due to the spread of the Omicron variant.
A variant that every country that has reported Omicron cases so far is confirming causes mild or no symptoms in almost everyone that contracts it.
In other words, for those that contract the variant, it appears to be little more serious than a minor cold.
If that.
Unfortunately for would-be tourists to Thailand, however, that means all applications to enter the country via the Test & Go program will continue to be suspended until further notice, and anyone that has been approved entry under the program already will either have to arrive in the country by January 10th or put off their trip.
That or enter into a 10-day quarantine in an accredited ASQ or AQ quarantine hotel at their own expense upon arrival.
In other words, as we have been continuing to warn here on Tasty Thailand, anyone planning a trip to Thailand for at least the next few months should probably reconsider.
After all, as has happened throughout Thai authorities' panic over Covid-19, entry rules are still changing by the day, costly flights to Thailand and hotel bookings are being lost or needing to be changed by tens of thousands of would-be tourists, while some on social media are reporting losing large amounts of money due to the country being closed to most foreign tourists. Yet again.
While a decision for Thailand's Test & Go program to be suspended through the end of January has not yet been approved, it is likely the program suspension will be approved during tomorrow's Centre for Covid-19 Situation Administration (CCSA) tomorrow.