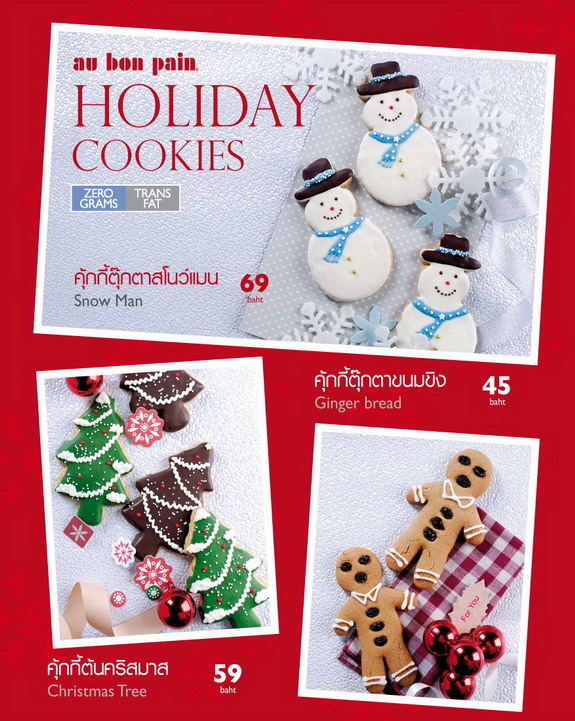 Before I tell you where to buy the best Christmas cookies in Bangkok,  I must explain, I don't really like cookies. Just about the last dessert-style snack I'd ever buy, I make an exception for only a few cookies — and three of them are sold at Au Bon Pain in Bangkok, at Christmas.  The snowman, the Christmas tree and the gingerbread man.
The snowman and the Christmas tree are hard vanilla cookies, iced with a solid hard icing, and decorated with silver balls and colored icing accents (love the cute little snowman hat and scarf). The gingerbread man is a softer cookie, with the typical gingerbread taste, with raisins for eyes and shirt buttons, and piped icing for a bow tie.
To say I'm addicted to these cookies is an understatement. Every year, when Au Bon Pain begins to sell them, I buy at least one every day until they stop.
Snowmen are only 69 baht each ($2.30), Christmas trees are 59 baht ($1.95) and gingerbread men just 45 baht ($1.50). As each cookie is around 5  inches tall, they're quite a substantial cookie and oh so tasty.