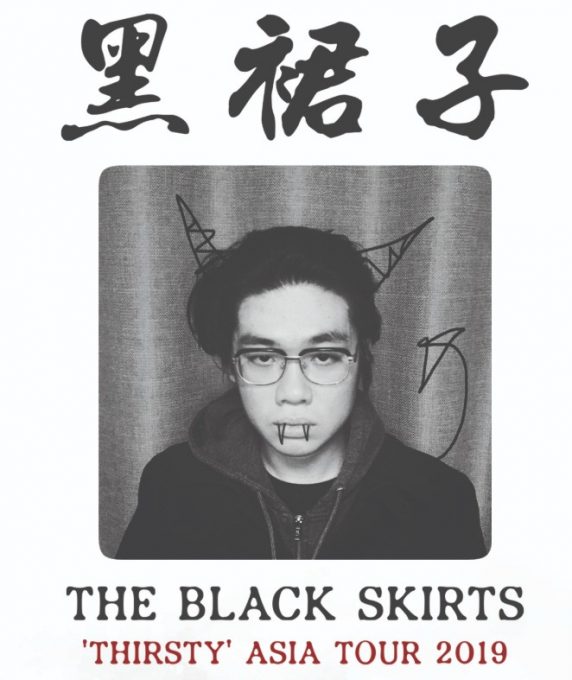 Korean indie rock musician The Black Skirts, aka Jo Hyu-il or Bryan Cho, is coming to Bangkok for a one-night concert on October 6th.
He is promoting his new studio album Thirsty, which was released in February, and will be in Bangkok as part of a five-country Asian tour — Singapore, Hong Kong, Taipei, Bangkok and Tokyo.
The Black Skirts was born in Seoul, South Korea but moved to the United States with his parents while still a child.
In 2004, he founded a short-lived punk band and, when the band broke up, he kicked off a solo career.
Two years later, he moved back to South Korea where, four years on, he released his first official studio album 201.
That did so well for him, it eventually won him the Best Modern Rock Album award at the Korean Music Awards.
His recently released fourth studio album — Thirsty — includes such tracks as 'Hawaiian black sands', 'Thinner than water', the high-energy 'Lester Burham' and 'Island (queen of diamonds)' — each track in a slightly different music genre, and all just as superb as his previous albums.
The Black Skirts concert in Bangkok on October 6th will be held at the superb underground live music venue De Commune in Thonglor.
Tickets are on sale now for 1,800 baht via Viagogo or Eventix.
Watch the music video for The Black Skirts 'Island (queen of diamonds)' below and, if you haven't heard much of his music yet, listen to his latest album in full in the Spotify widget below.