Living in Thailand for years, you get used to the incredibly cheap food that's available pretty much anywhere. But sometimes, even for me, I eat at a place that's so cheap and so delicious even I can barely believe it. One such place is the large food court at the Mall Ngam Wong Wan in Nonthaburi , just over the border of northern Bangkok. I ate there with a friend the other week and, after we'd finished, we both decided it was one of the best meals we'd eaten in Bangkok for the dirt cheap price.
Here's what we had:
Pad See Ew (Stir-Fried Rice Noodles – mine came with pork) – 40 baht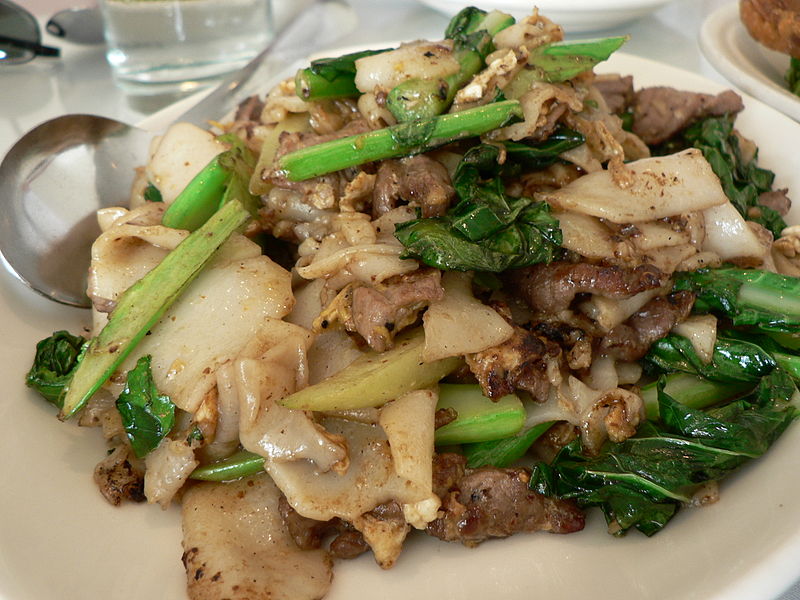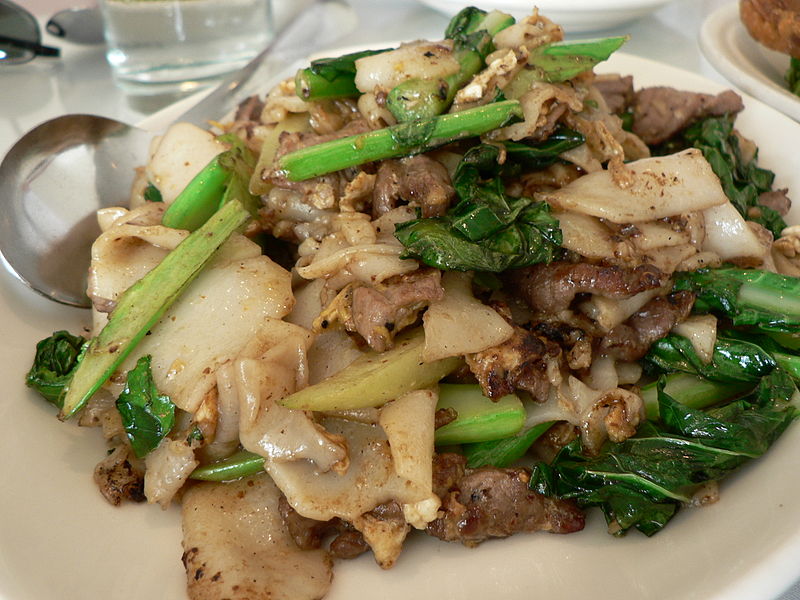 A Thai dessert – Bua Loi Kai Wan (Rice Balls in Sweet Coconut Milk) – 20 baht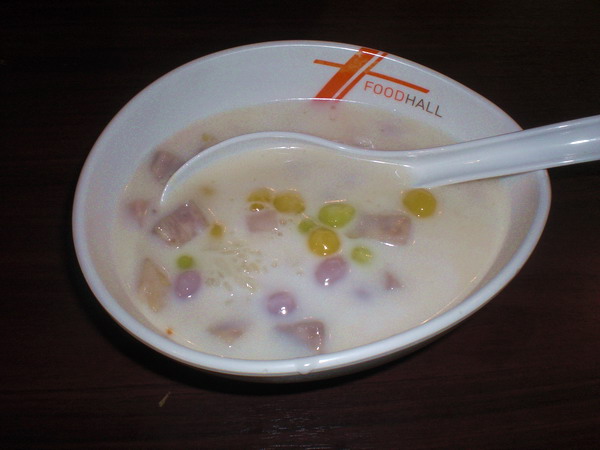 The rice balls come in all kinds of colors and are sticky and sweet. The coconut milk is, of course, sweet and delicious. You can eat Bua Loi Kai Wan hot or cold. I prefer it hot.
And of course, my perennial favorite – Thai iced coffee – 20 baht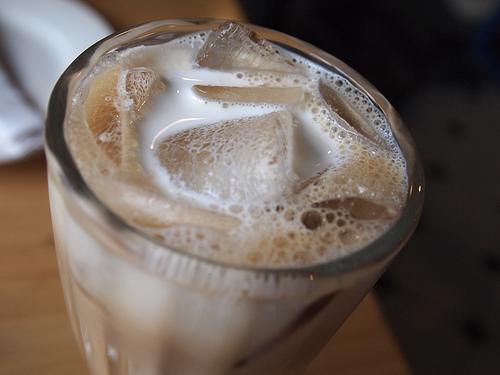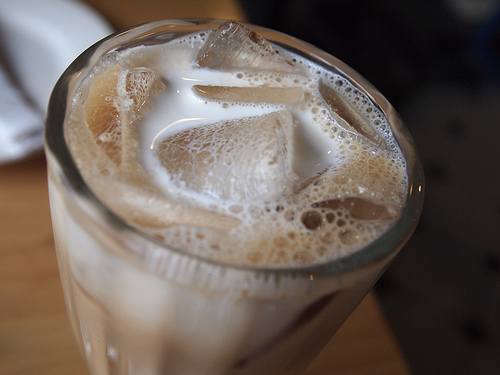 Total cost of one of the best, cheap meals in Thailand?  80 baht or $2.75.
Hard to beat that, isn't it?