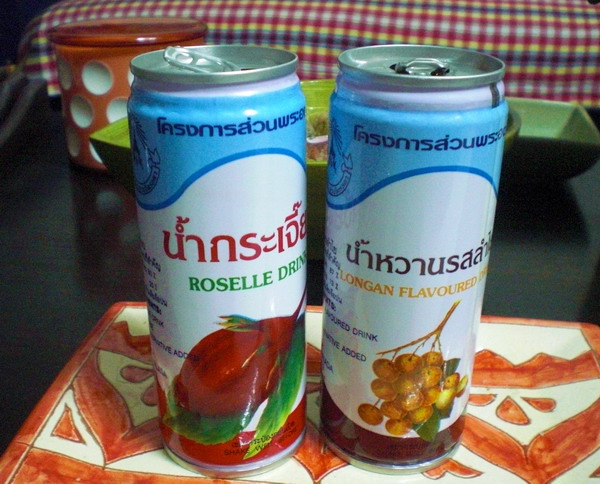 A few years ago, when I was still teaching in Bangkok, I was lucky to be able to go with my school on a school trip to Chitralada Palace, the home of the His Majesty the King of Thailand.  While obviously not allowed to enter the palace, our school groups were given a wonderful tour of the Royal Chitralada Projects areas, where the King has a dairy farm, rice paddies, makes his own honey, candy, soft drinks and has lots of other fascinating agricultural research projects going on.
After the tour, we were shown to a small shop where you could buy some of the Royal Chitralada products.  The King donates all the proceeds of the sale of Royal Chitralada products to various charities and organizations all over Thailand, so buying them is a great way to give back to the people that have been so welcoming to so many foreigners.
Since my visit to Chitralada Palace, I've become a huge fan of the Royal Chitralada products and buy them often. My favorite products at the moment are the canned fruit drinks, which are readily available at most 7-11s, many supermarkets, specialty stores and royal project stores. They're inexpensively priced at only 14 baht, which is the same as the canned coffee I buy, but the Royal Chitralada drinks are much larger.  They're also delicious and have some unusual flavors.  Pick a couple up the next time you're at a 7-11. You won't be disappointed.