The Third Place in Bangkok is an awesome place to work away from home or the office
If you hate working at home but don't particularly enjoy working in noisy Bangkok coffee shops either, then The Third Place in Bangkok may just suit you to a tee. That's because The Third Place is a sort of private club where you can go to work on your laptop, tablet or mobile phone for hours on end and in the most comfortable circumstances imaginable.
The Third Place offers comfy sofas and chairs, tables (if that's what you prefer), and private meeting rooms if you need somewhere to meet clients or workmates but don't have permanent office space in Bangkok. They also have computers you can use if you don't feel like dragging yours halfway across Bangkok, and every piece of office equipment you could ever want.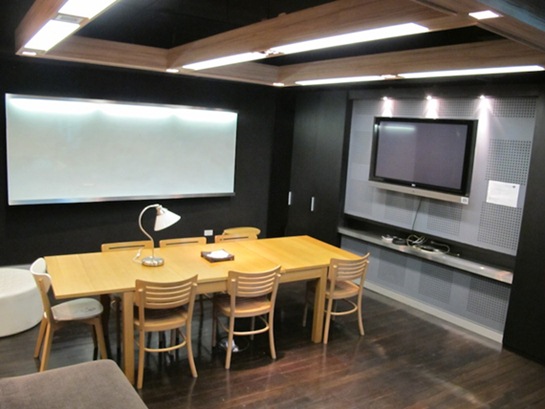 The Third Place is also an awesome place to work if you're a freelance writer, do most of your work on the internet or just prefer to not always be in your office as, for only 150 baht per day including a free beverage, you can hang out at The Third Place working quietly on your laptop or PC, online or off. Wi-Fi internet, of course, is free with your 150 baht daily fee.
The Third Place has monthly and annual memberships, making it even cheaper
Plus, if you do find you love working at The Third Place in Bangkok, you can sign up for a monthly or a yearly membership to make it even cheaper, and to access even more of the club's services. Monthly rates are only 899 baht for one person, or around $29 – what a cheap price for an office away from home, and one that's incredibly comfortable as well.
The Third Place is open every day from 9am-10pm. So there's never any excuse not to get the work done!
You'll find The Third Place at 137-137/1 Thong Lor Soi 10 or you can call them at 02-714-7929 to find out more about rates.