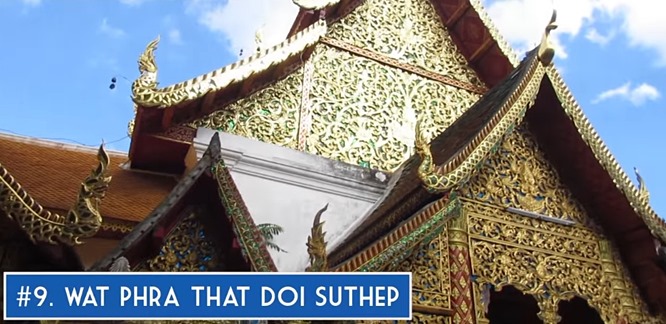 Top 10 things to do in Chiang Mai, Thailand in 2017
Chiang Mai, Thailand is my favorite city in this amazing country. With so much to see and do, with incredible food, amazing markets, lovely people and some of the prettiest countryside right outside the city limits, in my opinion, Chiang Mai is the place every visitor to Thailand should go to first.
Of course, when you get to Chiang Mai and realize how much there is to do, it can be a little overwhelming to decide what to do first. Especially if you only have a few days to see as much as you can.
That is why I am showcasing this video from YouTube channel JP Goes Global.
JP is an American who lived in Chiang Mai for two months earlier this year and, while he missed a few places that only the locals would know about, I think he has done a very good job in coming up with the top 10 things to do in Chiang Mai.
Things that, for the most part, don't cost much money either.
And, even though he filmed this video 10 months ago, the places he has chosen as must sees are still as relevant for 2017 as they were then.
JP's tips include participating in November's Yi Peng Festival, one of my favorite events in Chiang Mai, the Sunday Night Walking Street Market, which is literally the best market I have ever been to (and I've been to a lot), Nimmanhaemin Road, which is where I always stay in Chiang Mai, and, of course, visiting Pai — one of the most popular towns in Thailand for travelers.
Watch JP's video on the top 10 things to do in Chiang Mai below.
It's one of the best ones I've seen as he avoids the usual tourist traps or, at least if he participates in one, he seems something completely different about it. Thanks, JP.