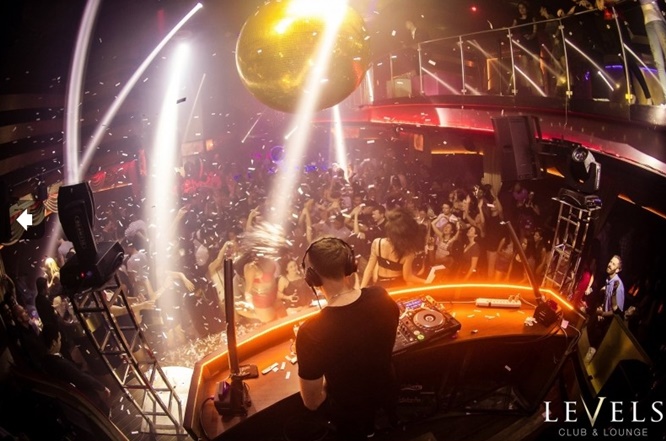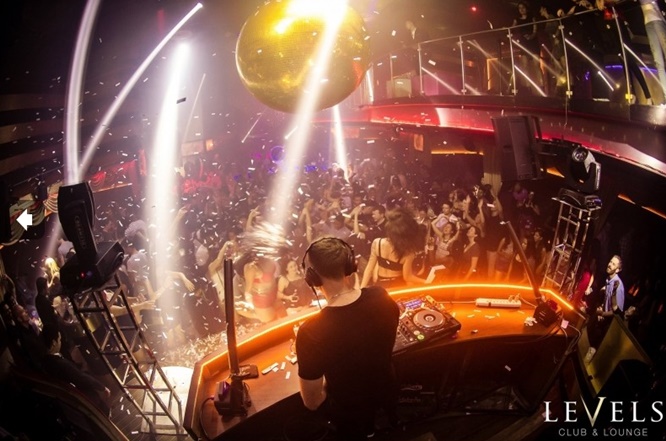 Which are the top 5 best Bangkok clubs? Onyx, Beam and more
Bangkok, Thailand is known for its nightlife. From EDM clubs to house, hip hop and techno, to some of the best gay clubs in the world, Bangkok has it all.
With so many clubs in Bangkok to choose from, though, it can make it a bit difficult to decide where to go first. Especially if your taste in music is a bit eclectic.
That's why we've put together a list of what we think are the top 5 best Bangkok clubs — so at least you have a starting point.
Onyx 
If EDM (Electronic Dance Music) is your thing, then Onyx in Bangkok is definitely the place to go for it.
One of the biggest clubs in Bangkok of any type, Onyx is located in the huge RCA complex. It has a capacity of 2,500, hosts some of the best international DJs, has the most amazing laser light shows, and an enormous dance floor.
There are also lots of options to choose from that include a basic entrance fee of around 400 baht, depending on the night, to buying a bottle of top-drawer alcohol instead, which gives you an entrance fee waiver. Or, if you want to spend the real money, a VIP sofa will cost you around 18,000 baht or upwards of 80,000 baht for the Super VIP area with all the amenities for you and your group.
Related: Best ladies' night bars in Bangkok, Thailand
The crowd is a mix of Thai and non-Thai and, if you're looking for some of the best EDM in the city, then Onyx is the place. Opening hours are 8pm till 2am.
Onyx, RCA, Soi Soonvijai, Rama 9 Road, Bangkapi, Huay Kwang, Bangkok . Tel: +66 8 1645 1166
Route 66
Another RCA club, Route 66 is one of the top hip hop joints in Bangkok, as well as a draw for clubbers who enjoy trance and live music. That's because Route 66 has three side-by-side rooms catering to all three.
The crowd tends to be young, mainly Thai with some non-Thais for good measure, and it's another huge venue with loads of room to dance to some of the best hip hop sounds in the city.
As for entrance fee, Thais get in for free whereas non-Thais have to pay 400-500 baht depending on the night. Route 66 opens at 8pm and closes at 2pm.
Route 66, 29/33, 48 RCA Building, Soi Soonvijai, Rama 9 Road, Bangkapi, Huay Kwang, Bangkok. Tel: +66 081 440-9666
Levels Club and Lounge
Levels is on the sixth floor of the Aloft Hotel and offers a cool mix of house, techno, R&B, EDM and funk. The club has two large rooms, a rooftop bar, and always has something different going on — live music, ladies nights, themed parties, light shows, international EDM DJs just to name a few.
They also often run drinks deals — especially for the ladies — so if you're looking for a place to get the most bang for your buck, this could be it.
This club is far more western in style than Thai with few places to sit, but instead a venue where you will spend most of your night dancing or prowling around.
Levels opens at 9pm nightly, and closes at 3am, so it's also a great place for a late-night drink after a few others elsewhere.
Levels Club & Lounge, 11 Sukhumvit Road, Khlong Toei Nuea, Watthana, Bangkok. Tel: +66 82 308 3246
Glow
While Glow has been around for over a decade, it shows no signs of being dropped from any list of the top 5 clubs in Bangkok.
Glow is known for its incredible sound system, its deep house, techno and drum & bass music, and it's DJs. And what it lacks in size (it only holds a few hundred people), it more than makes up for in attitude.
Entry fee is around 500 baht, but you'll get a couple of drinks thrown in for that. Doors open at 10pm with the music going on until 3am.
Glow, 96, 4/5 Sukhumvit 33 Alley, Khlong Tan Nuea, Watthana, Bangkok. Tel: +66 086 614 3355
Beam
The first thing you will notice when you get to Beam is the under-floor speakers. The next thing you will realize is the crowd is young and mainly Thai.
Known for its deep techno, house and hip hop, Beam offers international DJs, light shows, and definitely has a more European vibe to it. Especially with the music, which is more of the low-key, non-hit variety.
Beam also has awesome cocktails, good beer and a friendly, albeit upscale, atmosphere. Dress well, as it's kind of expected here, and you will fit right in.
Entry to the club is free most of the time, too, which is nice.
Beam opens up on Wednesday nights at 9pm, and is open every night from then on thru Saturday.
Beam, 72 Sukhumvit 55 Thonglor, Klongton-Nua Wattana , Bangkok. Tel: +66 2 392 7750