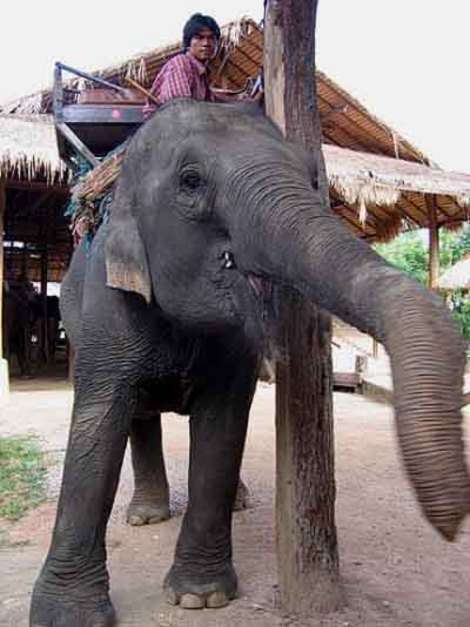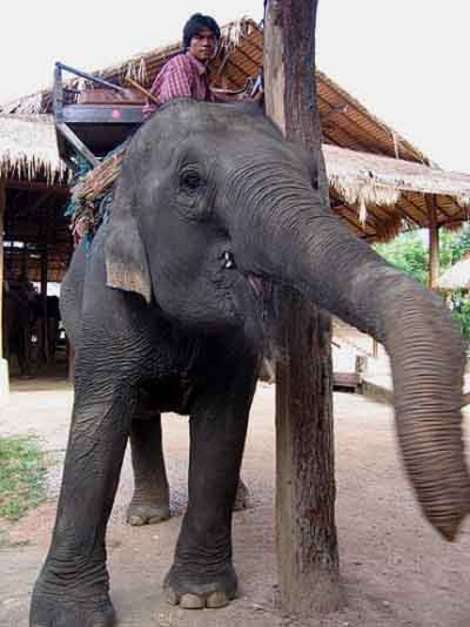 If you are planning a trip with your kids to Chiang Mai, Thailand, you have made a good choice. Chiang Mai is an amazing city in its own right, but is an especially fabulous place for kids. Thais love kids and kids in Chiang Mai will be spoiled for choice, as there is so much to do.
Check out these top five best places to take kids in Chiang Mai, and your kids will thank you.
Elephant Camps – There are several elephant camps just outside Chiang Mai and they are fun places for kids. You can buy a tour to an elephant camp from any travel agent in Chiang Mai for less than $25. This will include a stop at the Butterfly Farm to see some of Thailand's butterflies, an elephant ride for more than an hour, a raft ride down a pretty crazy river, (it is perfectly safe though!), an elephant show where your kids will see elephants painting and playing football, and a buffet lunch.
It is a great deal for the money and your kids will be talking about it for years afterwards.
Chiang Mai Zoo – Chiang Mai Zoo has interesting exhibits, lots of exotics animals, (more than 7,000 animals in fact), 5,000 individual birds and don't forget the fish and the reptiles. There is a fun Seal Exhibit, an enormous aviary you can walk through, and an excellent children's zoo, where your kids can ride ponies, play on climbing frames, play with rabbits and even see an animal show.
Chiang Mai Zoo is also famous for the pair of pandas that were given to it by the government of China. Popular with Thais and westerners, it's only 100 baht (around $2.70) for adult admission and 50 baht ($1.35) for kids.
Monkey School – There are a couple of monkey schools in Chiang Mai that are fun for kids. There's the Original Monkey School, run by a retired army sergeant. He has more than 30 monkeys and gibbons; all trained to do tricks like pick coconuts and ride bikes and, if you already have a monkey, you can even pay the school to train it for you.
His school actually came from his business, he used to pick tamarinds and, because labor was expensive during the last Asian crisis, he trained two monkeys to help him, and the monkey school was born.
The other monkey school is the Mae Rim Monkey School and is about 30 minutes outside Chiang Mai (any taxi driver will take you!) – here too they have a fun show with monkeys riding bikes and playing basketball. Your kids can even hold the baby monkeys. At both schools, the monkeys seem to be treated while and look like they are actually having fun.
The Bo Sang Umbrella Factory – Chiang Mai is famous for its Bo Sang Umbrella Factory, a place where they make handmade paper umbrellas as well as where you can get any item hand painted for just a little over a dollar.
Kids love this place as you see craftsmen and women making pulp paper out of leaves and fruit, then watch the process of how it actually becomes paper. On into the gift shop, which is huge, there are lots of little toys to buy, as well as paper umbrellas, paper lampshades, paper fans and more.
You can also bring a blank t shirt, bag, jacket, shirt, or any other paintable item you own, and have it hand painted by any of the men and women that handpaint items here. It takes less than 10 minutes usually, the paintings are gorgeous and the cost is between a dollar and two dollars depending on the size of the painting you want.
You can also get them to hand paint an umbrella or fan that you bought in the gift shop. Kids love it and cannot wait to get something they have just bought painted with an illustration of their choice.
The Night Bazaar – Chiang Mia is also famous for its Night Bazaar, which is enormous. It is also a wonderful place for kids as they sell anything and everything, and at cheap prices. You can give your child $10, and he or she will find at least 10 unusual and interesting things to buy with that money.
There are also many food stalls with ice cream, desserts, cakes (and of course 'real food'), and even traditional Thai dancing exhibits. You might even see an elephant walking down the street, as there is a place near the Night Bazaar where they perform.
Chiang Mai is a wonderful city for kids. These are just five of the best things to do in Chiang Mai, but there are many more. Also check out the Snake Farm, the Waterfalls, the Doll Museum and the Sunday night Walking Street Market. Your kids will love all of them.