Most people know eating in Bangkok, Thailand is cheap. If you eat at a food stall, you can get a meal for as little as $1. But, if you want to eat in an indoor restaurant, there are many budget restaurant options in Bangkok too. Whether you're in the mood for noodles, chicken and rice, or even international fare you'll find it all at these best Bangkok budget restaurants.
Took Lae Dee – One of my favorite Bangkok budget restaurants is Took Lae Dee. In Thai, Took Lae Dee actually means "Cheap and Good", and is famous in Bangkok for its delicious food and inexpensive prices. With Thai dishes beginning at 50 baht (around $1.30) and western dishes between 50-130 baht ($1.30-$4), the portions are big and the quality is excellent.
Try the steak with fried egg and french fries, noodle soup, pad thai or even the full American breakfast. Took Lae Dee restaurants are located in Foodland supermarkets, but are stand-alone restaurants. With 9 branches in Bangkok, you should find one near you.
Yum Saap – One of my newest favorite budget restaurants in Bangkok is Yum Saap. I was introduced to this restaurant by a Thai student a few weeks ago. Yum Saap sells amazing Thai food, with quite large portions. The great thing about this budget restaurant though is you can see the food being cooked as you wait, at their kitchen that's right in the middle of the restaurant.
Yum Saap has excellent som tam (spicy papaya salad), stir fried vegetables with rice, and a good pad thai. The menu is large though, so there's plenty of choice and, with prices as low as 40 baht ($1.15), you can't beat the cheap price. There are more than 30 branches of Yum Saap in Bangkok to choose from.
May Kaidee – If you like vegetarian food but do not want to pay the sometimes high prices, then head to May Kaidee restaurant on Khao San Road in Bangkok. That is because awesome vegetarian food at rock bottom prices awaits you.
Dishes are as low as 30 baht (85 cents) and with dishes like vegetarian massaman curry and veggie spring rolls, you shouldn't give May Kaidee a miss.
May Kaidee is located on the ground floor of Thai Cozy House on Tanao Road, just around the corner from Khao San Road. For a budget authentic vegetarian restaurant, you can't beat May Kaidee.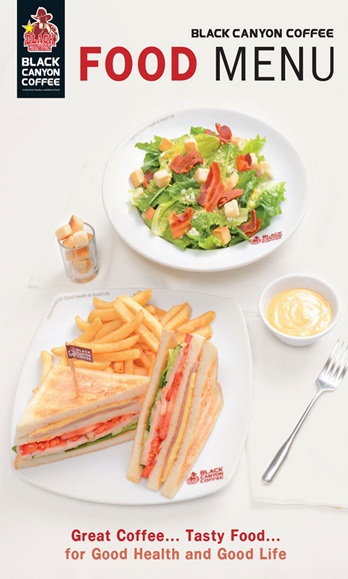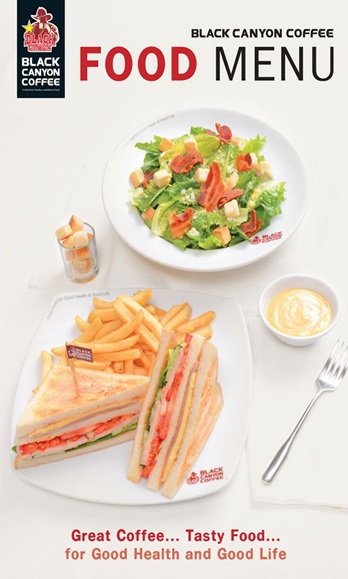 Black Canyon Coffee – With more than 50 locations in Bangkok, Black Canyon Coffee is a great place for the budget traveler. Their menu is huge, they sell Thai and western food, and with their beautifully designed restaurants, you feel like you're in a much more upscale restaurant.
Try their fried chicken and french fries, chicken green curry, club sandwiches or Thai sausage with peanuts (sounds weird, as it's raw sausage, but it's incredibly delicious). And don't forget their many fruit shakes and coffee and tea drinks.
Mr Yim's – I am a huge sandwich fan, so I cannot get enough of Mr. Yim's on Soi Chanasongkram in the Khao San Road area of Bangkok. Some sandwich restaurants are expensive in Bangkok but not Mr. Yim's. His budget restaurant, with tons of varieties of baguette sandwich starting as low as $1, also has vegetarian food that's wonderful. They even make cheap but hearty breakfasts.
These budget restaurants in Bangkok are not only cheap but sell excellent tasting and good quality food. Try them all, then be on the lookout for your own Bangkok budget restaurants. There are plenty of them.