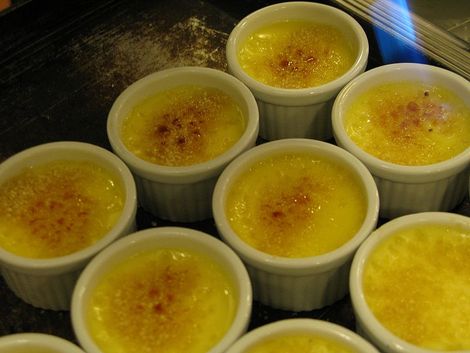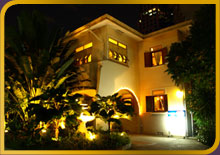 Surprising to some, Bangkok, Thailand has some of the most famous and best French restaurants in the world. Home to top French restaurants like La Truffe, Le Beaulieu and Le Normandie, there are also French restaurants in Bangkok that serve such superb French cuisine, they're internationally known as some of the best.
Aubergine – One of my top three favorite French restaurants in Bangkok is Aubergine. Located in the most stunning converted colonial-style house in Bangkok, just the atmosphere alone is worth spending an evening there. When you add in the food, the food, oh….the delicious French food, it's not surprising, some nights, it's difficult to get a table.
Start with the "Cuisses de grenouilles poêlé au beurre d'ail", otherwise known as sauteed frogs legs in sumptuous garlic butter, followed by lobster bisque, and the grilled Australian lamb rack. Don't forget a salad too. With seven to choose from, including a wonderful smoked salmon salad, once you've eaten all of this, you'll feel like rolling home.
But wait……you can't miss dessert. Not at Aubergine. The creme brulee has Grand Marnier poured over it and is just about the best in Bangkok, or if you want something lighter the apple sorbet is perfect.
Aubergine also does an incredible set lunch for around $15 for four courses, and two set dinners, with several choices for each course.
You'll find Aubergine at 71/1 Sala Daeng Soi 1/1, Silom, Bangkok
Ma Maison – Ma Maison, the second of my top three favorite Bangkok French restaurants, serves a completely different fare. More modern in style and in French cuisine, Ma Maison is a little odd in that, to me, the surroundings are lovely but old-fashioned, strange for such contemporary cuisine.
The food at Ma Maison though is wonderful. Nouvelle French cuisine at it's best – start with the pan-roasted foie gras, which is absolutely superb, or the scallops served in a crust of truffles. For entrees, you can't go wrong with suckling lamb or the Dover sole with octopus and a stunning cream lemon sauce.
Ma Maison is also known for its desserts. My favorite is the Tarte Tartin, pastry with caramelized apples and a scoop of homemade vanilla ice cream. Also try the chocolate souffle cake – served warm, it's rich and delicious.
Ma Maison is located in the Nai Lert Hotel, 2 Wireless Road, Bangkok
La Vue – For something much more modern, La Vue is the French restaurant to die for. Located on the roof of the Siam@Siam Design Hotel, the view from La Vue (hence the name) with its floor to ceiling windows is one of the best in the city.
Appetizers include the pan-seared foi gras in a lovely port wine sauce, watermelon salad, and sauteed snails in an incredible choux pastry. For entrees, you can't miss the lamp chops with risotto (one of the best risottos in Bangkok), or the Phuket lobster. And, if you're a fan of mussels, La Vue's New Zealand mussels are the best you'll ever eat.
For dessert, I normally have the creme brulee, as it's my favorite dessert and La Vue's is beyond compare, but I recently discovered the banoffee tart which, as it's topped with shavings of edible gold, how can you resist?
La Vue is at Siam@Siam Design Hotel & Spa, 865 Rama Rd, Bangkok