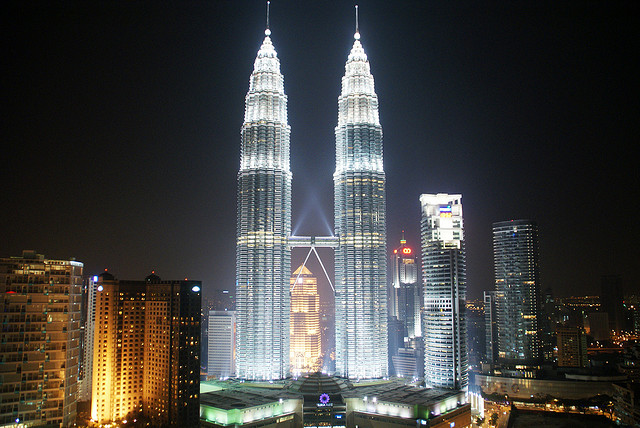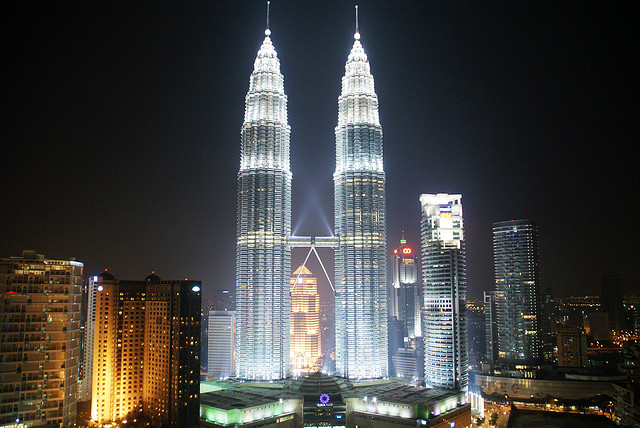 The first time I visited Kuala Lumpur, Malaysia, I was surprised at how many things there are to see and do for families with children. Kuala Lumpur (KL) is a big city, with the usual traffic problems, stresses and rushing, bustling people any city in the world has. So, when I realized KL is actually quite kid-friendly, it was a nice surprise.
For families with children on holiday in Malaysia, Kuala Lumpur is a great place to take your kids and here's why.
Petrosains Discovery Center – I make no bones about the fact that Suria KLCC Mall is one of my favorite places in Kuala Lumpur. It's also a wonderful place for kids as there's a place called Petrosains Discovery Center, on the top floor (4th floor) of the mall. Petrosains Discovery Center is owned by the same company that owns the famous Petronas Tower, and is a place where kids can learn all about the science of petroleum using all five senses.
Now, as an adult, this might sound like it's quite boring but the Petrosains Center have done it in such a way that the whole place is fun. There's more than 150 exhibits, with a ton of interactive things for kids to play with (while learning at the same time), and even cool displays about dinosaurs and space. There are rides and dioramas and, even a great shop, where you can buy toys and games based on science and petroleum.
The Petrosains Discovery Center will take at least a couple of hours to look around – then head out into the mall to eat at one of the many kid-friendly restaurants.
Petronas Towers – Another great place to take kids is the Petronas Towers, which used to be the world's tallest building. They're located at Suria KLCC Mall so you can conveivably visit the Petrosains Discovery Center and then go up the Petronas Towers afterwards.
You can order tickets for the same day at the desk in the Petronas Towers. Kids love going up the Petronas Towers, although you can only go to the sky bridge, which is half-way up the view is still spectacular. Afterwards, visit the park right outside the mall – there's a man-man lake, rides for the kids and some really pretty gardens.
Visit One of the Many Kuala Lumpur Theme Parks – There are a lot of theme parks in and around Kuala Lumpur and we all know kids love theme parks. Try Sunway Lagoon Park, which is one of the largest water parks I've ever been to, or Genting Highlands Theme Park with its more than 40 rides and a Ripley's Believe It or Not! Museum. Mines Wonderland, just outside KL, is also cool – literally – as it has a snow house where kids can throw snowballs and go sledding.
Kampung Kuantan Fireflies – You can take a boat on the river at night in Kampung Kuantan and see the millions of fireflies all lit up like fairy lights. Kids will love this as it's not only pretty but they can also try to catch them in their hands. The boat ride is fun too!
Shop and Have Fun at Berjaya Times Square Mall – I love Berjaya Times Square Mall and so do a lot of kids, for two reasons. First of all, Times Square has a lot of shops that sell things kids will love – toys, cheap jewelry, games, cool t shirts, DVDs, computer games and lots more stuff.
They also have one of the largest indoor theme parks in Asia, Cosmo's Theme Park, with loads of machines where you can play games or win things, take a ride like the rollercoaster, or watch a movie on a screen that's five storeys high. Berjaya Times Square Mall also has many kid-friendly restaurants like McDonalds, KFC, Wendy's, Subway and snack places that sell chocolate, pop corn, candy etc.
You and your kids can spend the whole day at Berjaya riding rides in the theme park, shopping, watching a movie and eating.
These five best things to do with kids in Kuala Lumpur, Malaysia is only the beginning. Even if you spend a week or two in the city with your family, there's plenty to keep the kids occupied and having fun and, thus, making the parents less stressed.