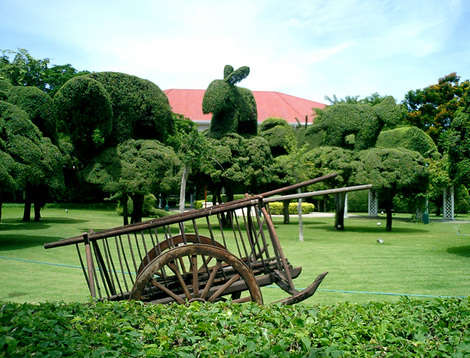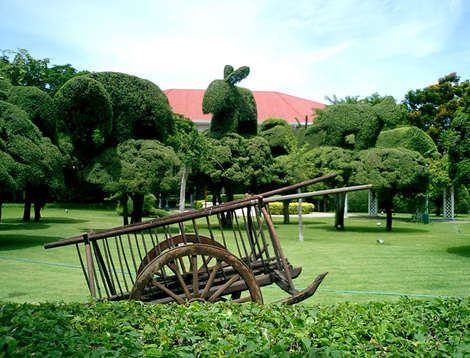 Thailand is South East Asia's most popular destination for golf. Late to start building golf courses, Thailand soon took the lead in the number of golf courses in the country and with prices much cheaper than golf  in other countries, people flocked here from all over the world.
Hua Hin, Thailand's popular beach resort is also popular for golfing. Hua Hin has more than 20 golf courses, many that are world-class and situated in beautiful locations. If you're planning a golfing trip to Hua Hin, look at these excellent golf courses. You'll have a great time golfing and won't break the bank doing it.
Banyan Estate and Golf Club – Banyan Estate and Golf Club is a new golf club in Hua Hin, Thailand. It's already got a reputation though as one of the best 18-hole golf clubs in Thailand and, with views of both the ocean and the mountains, it really is a beautiful place to golf.
It has a Thai style club house, luxurious changing rooms and two fabulous restaurants, Mulligans Pub and The Terrace. Fees aren't too bad either as they usually have special package deals where you can golf, get a caddie and a golf cart for less than $50.
104 Moo 9, Tab Tai, Hua Hin 
Black Mountain Golf Club – Another wonderful golf club in Hua Hin is Black Mountain Golf Club. It's up in the mountains, so much cooler than golf clubs on the coast, with lovely mountain breezes and natural creeks.
You can also stay here as there are 76 luxury condos and 15 villas, and a very nice restaurant. Black Mountain is one of Hua Hin's best golf courses, with large greens that are designed for every level of player, and bunkers built all around the course so you're less likely to lose balls.
12/16 Petchkasem Road, Hua Hin Sub-District, Hua Hin District, Prachuabkhirikhan
Hua Hin Milford Golf Club and Resort – Just outside Hua Hin, Milford Golf Club and Resort is one of the older golf clubs in the city. It was originally designed using many of the natural features in the area (no bulldozing and leveling the land here), so its level of difficulty is quite high. It's an 18-hole course with many narrow fairways so it also requires great concentration.
Green fees and caddy fees tend to be lower at Milford Golf Club than other clubs in the area, and with its lovely views out over the ocean; it really is a delight to play here.
174 Moo 1, Prnomparn. Pranburi, Prachuab Khiri Khan.
Royal Hua Hin Golf Course – This is the oldest public golf course in Thailand having opened in 1924 with, up until recently, events like The King's Cup being always held here.
It's also in an easy location to get to, right next to the railway station, and is very pretty with lots of lush greenery and trees cut into the shape of animals. It even has its original club house still in operation but now with more modern amenities. Royal Hua Hin Golf Course has a challenging 18-hole, 72-par golf course built on more than 240 acres.
Damnernkasem Rd, Hua Hin