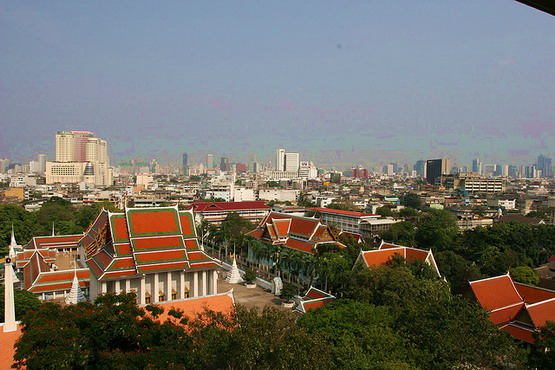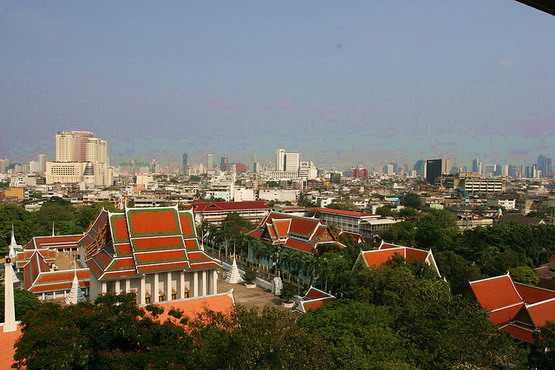 As Thais become more affluent and as more expats move to Bangkok, Thailand to work for major international corporations, Bangkok's international schools are becoming more popular. In Bangkok, there are many international schools to choose from. Some use the American curriculum and some the British education system curriculum. Which school you decide to choose for your child depends on what you're looking for, but these are some of the top.
International School Bangkok (ISB). International School Bangkok is the top international school in Bangkok. It's the one that all the Thai parents want to get their kids into, but it's also particular about which students it will accept.
ISB has been open for more than 50 years and provides a north American curriculum from elementary school right through to the last year of high school. ISB has a high level of academic achievement, and has facilities that most children in Bangkok can only dream of.
The school only usually hires teachers with advanced degrees, and is strict in its hiring policy.  ISB has a wonderful reputation in Bangkok though and obviously works hard to deserve it. The class sizes are small, the school is on a 35 acre campus, and is fully equipped with computer labs, computers in every classroom and an enormous school library.
One thing to consider before you send your child to ISB, on their website, they mention they are a 20 minute drive from downtown. The only way this would be possible would be at 3am. I've been there three times and, each time, the drive was at least 50 minutes. 39/7 Soi Nichada Thani, Samakee Road, Pakkret, Nonthaburi 11120 – Tel: +66 (0) 2 963 5800
Shrewsbury International School. Linked to the Shrewsbury School in the UK, Shrewsbury International School offers a first-rate education using the British curriculum.
Shrewsbury has an 800 seat auditorium, a music school, top of the line science labs, sports fields, swimming pool and gym. Kindergarten right through to senior year in high school is offered, but requirements are strict.
For older children a good command of the English language is necessary. Extra tutoring is available for those who fall a little short, but if the level is low and they are not very young children, acceptance at the school is not likely.
Shrewsbury has a very good extra- curricular activities program, and is known in Bangkok as having their students involved in many community service programs. 1922 Charoen Krung Road, Wat Prayakrai, Bangkok 10120 – 66 (0)2 675 1888
Saint John's International School. One of the lower tier international schools, Saint John's begins at nursery school and ends at senior year in high school. The school is in northern Bangkok, near the Mo Chit skytrain station and provides the British curriculum.
They have fully equipped science labs, a large running track, new swimming pool and sports hall and an athletics field. As well as concentrating on the British curriculum, they also have an emphasis on Thai language, culture and dance. Viphavadi Road, Soi 22, Ladprao, Bangkok – +66 (0) 2 513 8575
The Regent's School is an independent co-educational international school that has two campuses. The main campus is in Pattaya, which is where the boarding school is. The day campus is in Bangkok near the Huay Kwang sky train station, but also has a boarding school for girls aged 14 and older.
The Regent's School delivers the English curriculum to students ages 2-18 years of age, and has more than 40 nationalities at the school. They have a higher number of students in a class than some of the other international schools, but their examination results are consistently higher than UK national averages.
Facilities range from a playing field, large swimming pool, gymnasium, and basketball court. They also have an outdoor education centre on Koh Chang, an island off Thailand, where the students learn about the environment, community service and outdoor activities. 592 Pracha-Uthit Road, Huay Kwang, Bangkok 10310 – Tel : +66 (0) 2 6903777
These are just a few of the international schools currently in Bangkok. Also check out St. Stephen's International School, Harrow School, Thai-Chinese International School, St. Mark's International School, Ruamrudee International School, New International School of Thailand and many many more. Some are first tier schools, some are lower tier, but most of them offer a good education in an international environment for your child.
Photo – View out over Bangkok from the Golden Mount – copyright, zoonabar, Creative Commons License