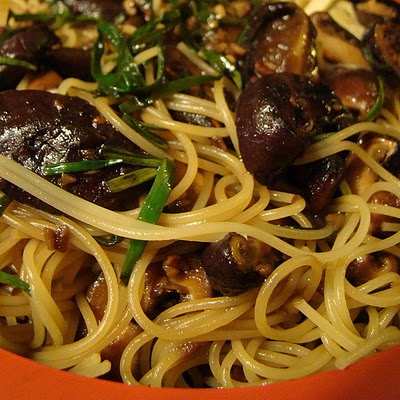 If you like Italian food you'll love Bangkok, Thailand – weird eh? In fact, there are so many good Italian restaurants in Bangkok, you'll be spoiled for choice. During the last few years, the number has grown to such amazing proportions, it's just about impossible not to be able to find a great Italian restaurant in the city.
Thais love Italian cuisine, particularly pizzas and pasta, so with authentic Italian places now popping up all over the place plus Thai-style Italian eateries, there's something for every taste. These three Italian restaurants are my personal favorites and what I classify are the best in Bangkok. Weirdly too, they're all located on the same Bangkok street.
Pizzeria Limoncello – Pizzeria Limoncello is a bistro style Italian restaurant that's friendly, relaxed and fun. With happy pop music playing in the background, waiters zip around delivering some of the best pizzas in Bangkok. The enormous menu concentrates primarily on pizzas and calzones, topped or stuffed with just about every Italian ingredient imaginable. The pizza crusts are perfect, the calzone pastry is magical and, with a menu so big, it's often hard to choose.
My favorites here are the four cheese pizza (authentic cheese pizza is notoriously difficult to get in Bangkok) and the Salmone di Limone (salmon with a lemon sauce and potatoes). Don't miss the salads either. They do an excellent Caesar Salad, that's one of my favorites in Bangkok. The staff is pleasant and it's great fun to be able to watch the chef making the pizzas out in the open. Save room for the ice-cream stuffed profiteroles too. They're unbelievably delicious.
Pizza Limoncello
17 Sukhumvit, Soi 11
Bangkok, 10110
Tel: 02 651 0707
Contrazi – On the same soi as Pizzeria Limoncello, Contrazi also serves amazing Italian food. Contrazi is in a prettier building than Pizzeria Limoncello and, interestingly, serves both Italian and royal Thai cuisine. The Italian food is served downstairs in an atmosphere more like a modern Italian bistro. Upstairs, it's all Thai. Dark wood, subdued lighting, very traditional, up to and including the Thai waitresses all dressed in traditional Thai dress. If you're looking for good Italian food, you'll enjoy Contrazi.
The pizzas are excellent (try the capricciosa – ham, mushrooms and artichokes), as are the pan seared scallops, the calamari and the tuna tartare. Contrazi however is not cheap. For two people with a glass of wine, you'll leave spending at least 2,300 baht ($70), which is very expensive for Bangkok. The one reason why I prefer Pizzeria Limoncello over Contrazi though (although I still love Contrazi) is the clientele is mostly expats and tourists at Contrazi (due to the cost), whereas Pizzeria Limoncello gets more of a local crowd.
Contrazi
19 Sukhumvit, Soi 11
Bangkok, 10110
Tel: 02 254 5995
La Piola – Family owned, La Piola has a homey, comfortable feel to it, like you're eating in your mother's kitchen (and the Italian mom is here too). Everything is made from fresh ingredients, the staff is friendly and the atmosphere is a little bit crazy. Known for their pizzas and pasta dishes, a set menu is served for lunch and dinner, with a fair few choices of courses that will give you a great idea about rustic Italian cuisine.
The pasta dishes are superb, and they change every day, so it's a great opportunity to try something new. The marinated vegetable dishes are incredible and the meatballs to die for. Again, La Piola isn't cheap (around $70-$90 for two people for lunch or dinner), but for a special occasion, I recommend it highly.
La Piola
31/4 Sukhumvit Soi 13
Bangkok 10110Tel: 02 250 7270
Don't forget too, if you love Italian food and you're up in Chiang Mai, these Italian restaurants are wonderful.