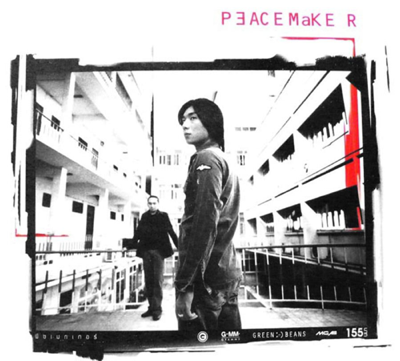 I've lived in Thailand for years so have become addicted to Thai pop music. If you haven't heard any,Thai pop music is a bit like British pop music from the 1980s – has a great beat, fun lyrics and cute young Thai singers singing it. The wonderful thing about Thai pop music too is it's cheap. A CD of most Thai pop singers or Thai pop groups is usually 150 baht (around $4.22) so, needless to say, I own quite a lot of them.
If you're interested in Thai pop music though, which are the top Thai pop singers or groups you should start listening to and which CDs are the best to own?
Tata Young – Of course, you should start off with Tata Young, Thailand's most famous female pop singer.
Tata Young is half Thai and half American and hit super stardom when she was only 15 years old with her first album, Amita Tata Young. Only a handful of years later, she became internationally known with her album, I Believe, and the single 'Sexy, Naughty, Bitchy'. Not always well liked by Thai audiences, as she's not typically polite Thai, Tata Young is still a talented singer and it's worth buying CDs like I Believe or Dangerous Tata for your Thai music collection.
Endorphine – I absolutely love Endorphine, who are the only Thai pop band I can actually sing to (my Thai language skills aren't that great!).
Endorphine (pronounced 'Endopheen' by Thais) has four members, lead singer Da, Kia, Bird and Bomb. Their music is a mix of great pop beats, catchy tunes and high-energy performance and, unlike a lot of Thai female lead singers, Da can sing.Her voice is deep and sexy and caresses the lyrics so well, you can't stop listening.
Endorphine recently broke up and Da went solo, but still check out their albums Replay, Narongvit, Sak-Ka-Waa 49, or The Best Of – Love Issue as they're still some of the top Thai pop singers ever.
Bird Thongchai – Probably the top male Thai pop singer ever, Bird Thongchai has been going forever (well, at least 20 years) and is best known for his string Thai pop music. His songs are romantic, he's handsome (although Thais call him "Auntie Bird" in reference to him being gay), and he's also acted in a fair few Thai movies and Thai lakorn series (drama series), so is a man of many talents.
Another half Thai, half Western (Scottish) singer, check out Boomerang Man (live in concert), Thongchai 2501, or Sabai Sabai, for what are some of my favorite Bird Thongchai albums.
Golf Mike – Golf Mike are actually brothers, who look very much alike. They're a little bit effeminate in the way they dress and act, (a lot of Thai guys are), but their music is catchy and fun. They're also great at dancing and so are fun to watch on stage and in music videos.
Golf Mike's first single 'Bounce' was a huge dance hit in Thailand as was their follow up single, Ruang Lek Kaung Tur. Check out their albums One by One and Golf-Mike.
Peacemaker – Another Thai pop music band (well, technically two guys) that broke up a couple of years ago, incredibly popular Peacemaker was famous for beautiful ballads with soulful lyrics.
Check out their debut album Peacemaker and singles Mai Mee Eke Laew (Nothing Else) or Kit Theung (Missing You). I love Peacemaker because they're just two normal looking Thai guys that play the prettiest songs.
When you first hear Thai pop music, you think it all sounds the same. But, when you give it a deeper listen you realize the lyrics are lovely (even without understanding Thai) and the music makes you feel happy. Listen to any of these top Thai pop singers and, I guarantee, you'll be hooked just like I am.