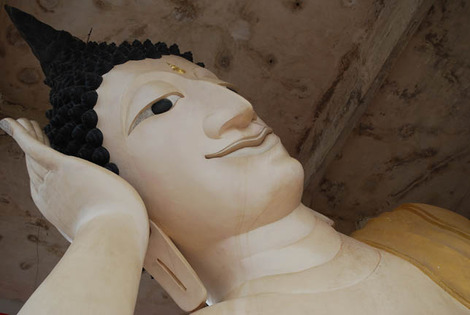 Hat Yai is one of Thailand's southernmost cities and Thailand's fourth largest city. With around 160,000 people in the city itself and over 800,000 in the surrounding area, Hat Yai has many more fun things to see and do than you might expect. A top destination for Malaysian and Singaporean tourists, for westerners Hat Yai can be fascinating as it really is "all Asian". Book a trip to Hat Yai and, while you're there, don't miss these best must see and do things.
Ton Nga Chang Waterfall – Anywhere in Thailand, the locals will know where the closest waterfall is. Thais are fascinated by waterfalls, so they're always hot tourist spots, and Hat Yai's Ton Nga Chang Waterfall is one of them. The waterfall is actually located in the Ton Nga Chang Wildlife Sanctuary, so a day trip here isn't just for the waterfall, there's some pretty amazing scenery and picnic spots too.
Ton Nga Chang Waterfall is around 12 miles outside Hat Yai, but a tuk-tuk or taxi will take you there. Once there, you'll see a very large waterfall that cascades down the hillside in seven tiers. You can trek up the side of the waterfall, stopping at each level to see its differing features. But be careful. Every year, people are killed in Thailand after slipping and falling into a waterfall.
Wat Hai Yai Nai (see photo) – If you're into Buddha statues, the absolute must see in Hat Yai (and in Thailand itself) is Wat Hat Yai Nai. Here, along with a quite beautiful temple, you'll find the world's third largest reclining Buddha.
The Buddha's name is Phra Phuttha Mongkhon and it is beautiful. Sheltered under a massive Thai-style pagoda, you can actually go inside the Buddha into a small shrine area. If you walk around the outside, you'll see hundreds of small wall niches that contain the ashes of the dead. Many have photos, so it's interesting to walk around and see the faces of those who are no longer with us.
The Buddha itself is 115 feet long.
Go Shopping – Hat Yai is a wonderful place to shop as you'll find traditional Thai items here you won't see further north in Bangkok or Chiang Mai. While prices at the typical tourist spots can be high, if you shop at local markets and other shopping venues, you'll find some wonderful bargains, and it's no wonder Thais and foreigners come from all over the area to shop here.
Kim Yong Market is a great place to shop for electronics, watches, costume jewelry and DVDs and CDs.
ASEAN Market is one of the most popular shopping venues in Hat Yai as it's an interesting mix of second hand and vintage clothing, independent Thai designers' boutique stalls, jewelry shops, shoe shop and other fashion-related merchandise. ASEAN is also known for its excellent food stalls, so don't eat lunch or dinner before you go.
Lee Garden Plaza – If you have teens in your group, Lee Garden Plaza is the place to shop in Hat Yai. Similar to Siam Square in Bangkok with the merchandise it carries, it's a large shopping and entertainment complex that, on the weekends, is absolutely packed, so be ready for the crowds. Lee Garden Plaza is a great place to pick up cheap clothing (t shirts, jeans, shorts, skirts), fashion bags, costume jewelry, cell phone accessories, scarves, comic books, games etc.
There are also all the usual 'teenage-style' restaurants like Swensen's ice cream, Chester's, Sizzler, and Hachiban.