When you have been in Bangkok, Thailand for a while, you start to crave western food. western food is available all over Bangkok, but some restaurants are better than others.
Most of the western food restaurants owned by Thais are, in my opinion, not that good. Sure, the food looks like western food but, for the most part, the taste isn't even close to what you'd expect in the west.
There are however some excellent western food restaurants in Bangkok. So, the next time you're craving good American, British, Australian food, try one of these western restaurants. You won't be disappointed.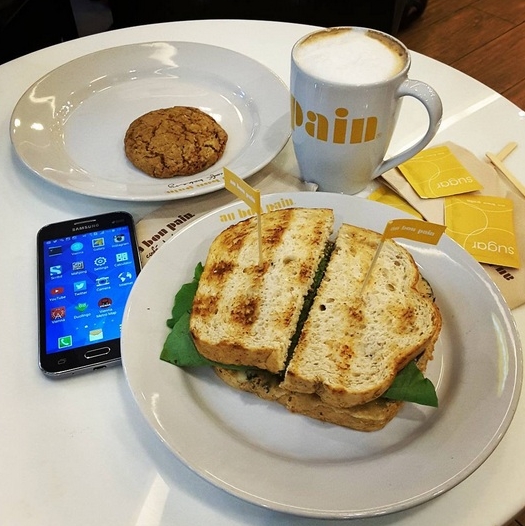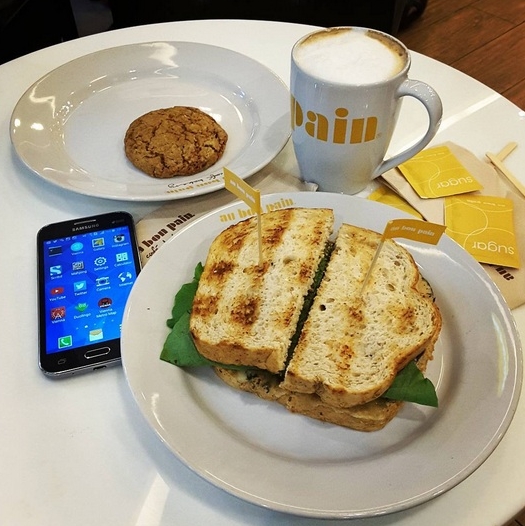 Au Bon Pain – Au Bon Pain is an American chain restaurant that serves western food. Soups, salads, sandwiches, cookies and dessert, they have it all. Au Bon Pain is popular with expats and tourists in Bangkok as the prices are reasonable and the food is excellent.
I eat there often and highly recommend the chef salad, the clam chowder soup in a bread bowl, a toasted double cheese bagel with cream cheese or any of the chicken sandwiches. Their lattes are delicious too.
For the clam chowder soup in a bread bowl and a latte, expect to pay 180 baht , which is not bad for good western food. For a sandwich with a latte or iced tea the cost will be about 200 baht  – sandwiches are also large, which means you get good value for money.
Au Bon Pain in Bangkok is also a great place to meet other westerners or more hi-so Thais, as these are usually the two groups that frequent the place. You will find this chain restaurant all over Bangkok.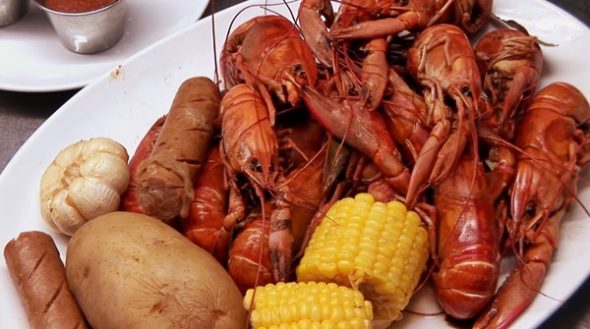 Bourbon Street Restaurant and Bar – Bourbon Street in Bangkok is one of the best western food restaurants in the city. They serve predominantly Cajun food with chicken, steak, Mexican food and some Thai thrown in. I love Bourbon Street as, because it's American-owned, it actually does taste like real western food.
If you visit, try their Jambalaya Gumbo, Blackened Crab Cakes, Beef Brisket, Enchilada Plate or Baby Back Ribs – all are absolutely delicious.
Bourbon Street has a Mexican Night every Tuesday with an amazing All You Can Eat Buffet with just about any Mexican food on the bar you can think of.
They are also always winning awards for 'Best Restaurant in Bangkok', 'Best American Restaurant' and more, so it is not just me who thinks this place is great. 9/39-40 Soi Tana Arcade Sukhumvit 63 Ekkamai, Klongton, Bangkok.
Le Beaulieu – Le Beaulieu is a French restaurant that serves French food with a Mediterranean flavor thrown in. It's pricey, but delicious and, if you're looking for a bit more of an upscale place, Le Beaulieu is it. At Le Beaulieu, you can order a la carte or one of the set meals.
I recommend the set lunch because, for 495 baht, (around $16), it's phenomenal. You start with Baked Onion Tart, Green Lentils Soup, or Spinach and Mushroom Omelette, move on to Beef Tenderloin, Coq au Vin or Marmite of Fresh Seafood,Baked Floating Island, Chocolate Mousse or White Chocolate Charlotte for dessert, and coffee or tea. The set dinner menu is fabulous too. 50 Soi 19, Sukumvit Rd., Bangkok
There are many western restaurants in Bangkok but the best ones are those with western owners or chefs.
Sure, there are some good Thai western food chefs but, overall, in my experience you are better leaving it to the real deal. You will enjoy it more. After all, just like I am not likely to eat Thai food made by a western chef, the same goes for western food cooked by a Thai.