Bangkok Airways Ufares offer excellent deals
As Thailand's borders remain closed to most international visitors, Bangkok Airways is trying to persuade more Thais to travel domestically with a number of special discounts.
One of these is a just started 20% discount on Bangkok Airways flights for university students, and for teachers who teach at Thai universities or other higher learning institutions.
These discounts fall under a program called Ufare by Bangkok Airways.
Anyone taking advantage of Ufare by Bangkok Airways tickets, however, must be a student at a Thai university or be teaching at a Thai higher learning institution. (see requirements below).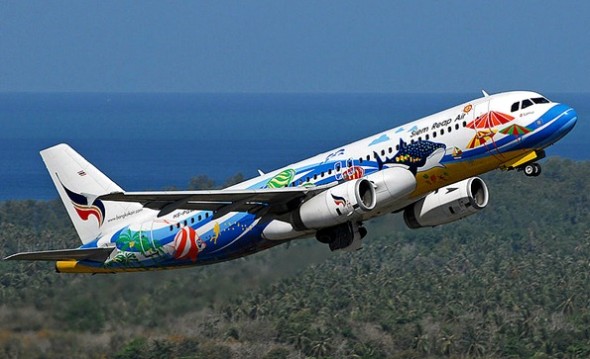 Requirements for Bangkok Airways Ufare tickets
Flights can be booked from now until 31st December, 2020.
The travel period is from 1st October, 2020 onwards.
The person flying must be able to present a current Student ID card or a Teacher ID card at the check-in counter. If you cannot, you will not be allowed to board.
The price you will be charged does not include ticketing fees, which will be charged in addition.
There is a limited number of Ufare tickets available, and once they are sold no others will be issued.
Prices for Bangkok Airways Ufare tickets start at 1,060 baht ($35) for flights to Chiang Mai, Phuket and Krabi.
They go up to 1,940 baht ($65) to Koh Samui, with other flights available in between these two prices to Lampang, Sukhothai and Trat.
If you are a current student in Thailand, or you teach at a Thai university or college, taking advantage of the new promotion Ufare by Bangkok Airways could be an excellent way of seeing the country at fares you would not normally get.
It is also a lovely time to travel to all of the areas Bangkok Airways offers Ufares to, as most international tourists are currently banned from Thailand.
That means these places are less crowded than normal and much more Thai oriented.
Learn more about Ufare by Bangkok Airways, and book flights, on the airline's website.