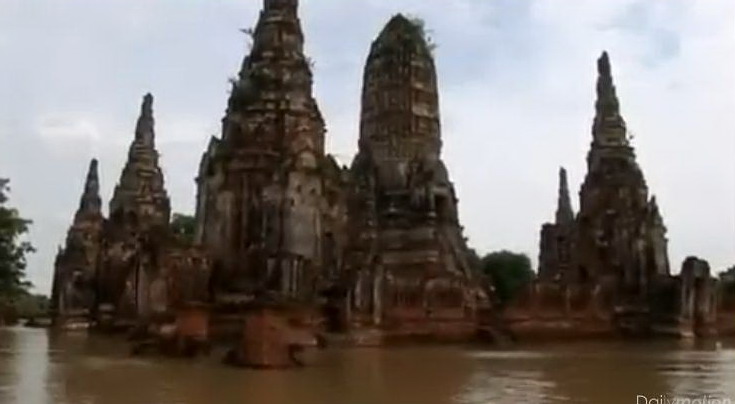 The United Nations Educational, Scientific and Cultural Organisation (UNESCO), has announced they're giving just over 2 million baht, or around $72,000, to Thailand to be spent on helping restore the flood-hit historical sites in Ayutthaya. They also sent four experts from Japan, Holland and Italy to assess the flood damage and help Thailand come up with a plan that can save the badly damaged structures.
Unfortunately though, this is just a drop in the bucket as more than 400 flood-damaged temples need renovation or repair work at a cost of close to $30 million.
Funnily too, some Thai academics, only a few months ago were loudly complaining that Thailand should delist World Heritage Sites and withdraw from UNESCO as they "never got any benefit" from being in it. (All of this because UNESCO sided with Cambodia on the Preah Vihear temple spat.  Spoiled children, stamping their feet, anyone?)
I wonder if these same Thai academics are seeing the benefit now?