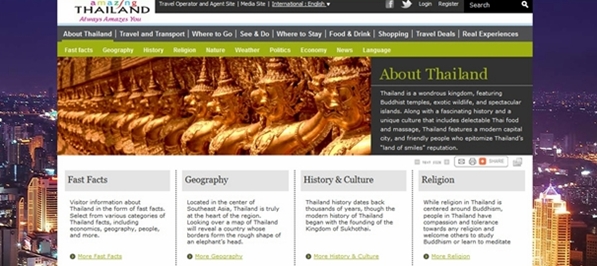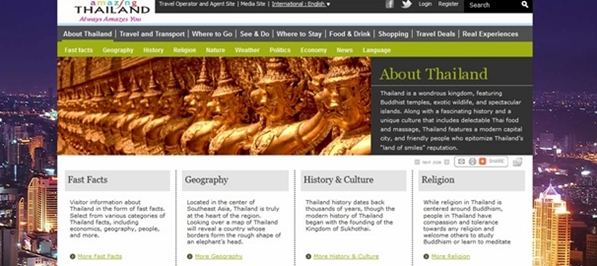 If you're an American traveling in Thailand, at some point, you're likely to have problems, concerns or just questions about your rights, your safety, traveling, culture and any number of other issues.  That's why, if you're an American in Thailand or planning on coming soon, you should make sure you have the following useful websites bookmarked. These useful websites will help you contact the American Embassy, learn about Thai culture, deal with Thai immigration issues and more.
Website of the American Embassy – Traveling in Thailand, having the American Embassy's website bookmarked is the first thing you should do. If you lose your passport or need new pages, are ill or injured, get married in Thailand, a member of your family dies, there's a natural disaster, you get arrested or have personal belongings stolen or any number of other problems or emergencies, you'll likely need to contact the US Embassy.
Their website, too, has lots of great tips and contact information for hundreds of groups and agencies useful if you're in Thailand for any length of time. Plus, their travel warnings are useful if you plan on traveling within the country.
Thai Immigration Department – One of the most useful websites in Thailand is the website for the Thai Immigration Department. If you spend more than a few weeks in Thailand, you will need to visit the Thai Immigration Department to get a tourist visa renewal. Their website has excellent information on every visa requirement, how long it takes to get it and how much it costs. Plus, with Thailand's constantly changing visa requirements, it's good to keep a check on possible new regulations to ensure you don't have problems.
Tourism Authority of Thailand (TAT) – For information on traveling within Thailand, the TAT's website is your best bet. It has useful information on Thai holidays and festivals, transportation, hotels, packages and promotions, in-depth info on many destinations in Thailand and tourist trips and tours.
The Nation – Another useful website in Thailand is The Nation newspaper in Bangkok. Rather than have to buy a newspaper every day to keep up on local and international news, it's easiest just to go to the website of The Nation, one of Thailand's English language newspapers. Here, you'll find breaking news, local and international news, any political problems that may affect your stay, health issues and more.
Asia Rooms – If you're planning on traveling around Thailand for a few months, booking hotels online in advance will make your Thai vacation much easier. Asia Rooms is one of the best online hotel booking services, as it's reliable, safe to pay via credit card and features hotel rooms for all budgets.
Thailand Meteorological Department – Particularly if you're traveling during rainy season, you'll want to keep an eye on the weather. If planning on trekking in the Chiang Mai area or on the beach in Phuket, it's useful to know if it's going to rain or stay dry, be too hot to trek or too stormy for the beach. Updated in real time, the Thailand Meteorological Department is the best place to go for quick weather checks in Thailand.
Traveling in Thailand is always fun, but having these useful websites bookmarked can make your vacation just that little bit easier.