Virgin Am I: New Thai "Sex Comedy" Not as Risqué as You Might Think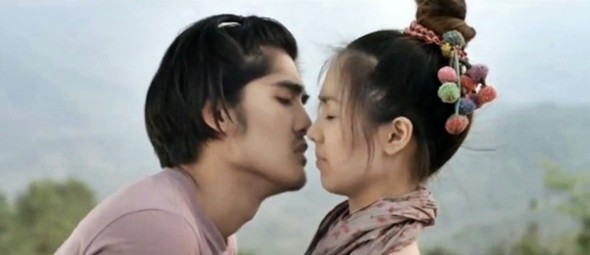 One thing I love about Thai movies about teenagers and young Thai adults is, even though they might have risqué names like "Sex Phone" or the latest one, "Virgin Am I", most of the time they're actually quite sweet and tame.
"Virgin Am I" is a new teenage "sex comedy" as they're often known in Thailand, which tells the story of a group of Thai teens who want to lose their virginity. It's actually a romantic comedy with some very funny scenes and some extremely touching moments. Of course, like most Thai movies on this type of subject, the morals message is nice too.
I saw this when it was released in Thailand a couple of weeks ago and loved it. And yes, because I'm a girl, I cried in all the right places.
"Virgin Am I" is a lovely little movie  if you want a break from reality for a couple of hours.  I highly recommend it.