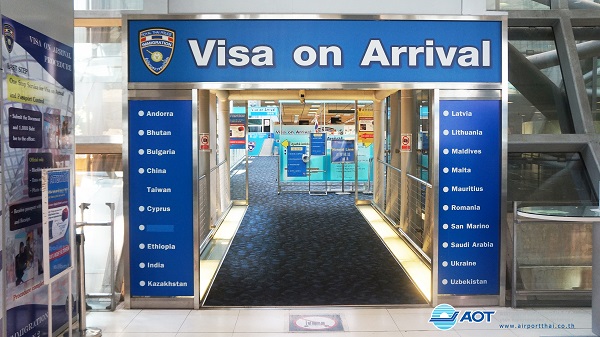 According to the Bangkok Post, Pol Col Cherngron Rimpadee, deputy immigration police spokesman, says getting a visa on arrival at Bangkok's Suvarnabhumi Airport could take up to 4 hours during the upcoming New Year holiday.
This due to a much tougher screening process of people who arrive in Thailand without the relevant visas, and from one of 18 countries currently allowed to apply for a visa on arrival.
Thailand's Immigration Bureau is still looking for solutions as the New Year holiday approaches, with Pol Gen Pruettipong Prayoonsiri, director of Immigration Police Division 2, saying one of these solutions is hiring more staff so that visa on arrival applicants can be processed faster.
And, while there will be those people who always slam Thailand's Immigration Department complaining about this new story as well, honestly, you cannot really blame Thai Immigration for increasing their screening of visa on arrival applicants.
After all, the people who apply for them have not been screened by Thai authorities before they apply for that visa at Suvarnabhumi Airport, so Immigration just wants to be sure they are not allowing anyone who is wanted by the police in another country to enter the Kingdom.
Having said that, the visa on arrival program is discriminatory, expensive (1,000 baht for only a 15 day visa) and singles out people from 18 countries, most of whom arrive in Thailand for nothing more than a holiday or to visit friends and few of whom have a nefarious background.  (And does Thai Immigration really believe some of the tens of millions of other people from most other countries that they allow to visit Thailand without a background check did not commit a crime or are not wanted by police? If so, they are incredibly naive).
Let's just say, the visa on arrival program should have been scrapped or amended years ago.