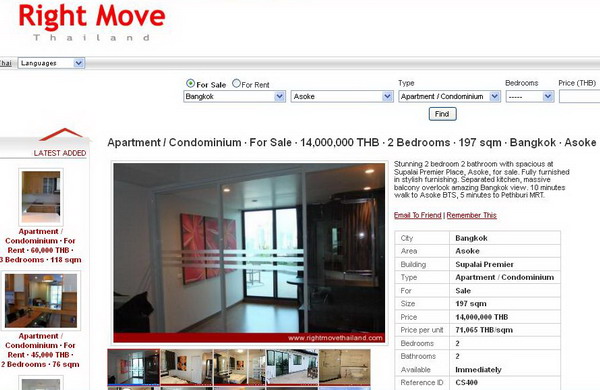 For new arrivals in Bangkok, Thailand renting an apartment can be a bit of a hassle. That's why it makes a lot of sense to do your apartment search on one of a number of excellent rental websites, before you start hiking around Bangkok's hot streets.
On online apartment rental websites in Bangkok, you'll get to search a huge database of apartments all over the city, can sort by neighborhood, price, or size of apartment, and browse thousands of photographs, so you get a good idea of what available apartments look like.
Look at Right Move, Thailand – they're one of the best online rental agents.
Rent Apartment Bangkok.com is also excellent
And if you're looking for something a bit more upscale, Ideal Homes has some beautiful apartment and condo listings.