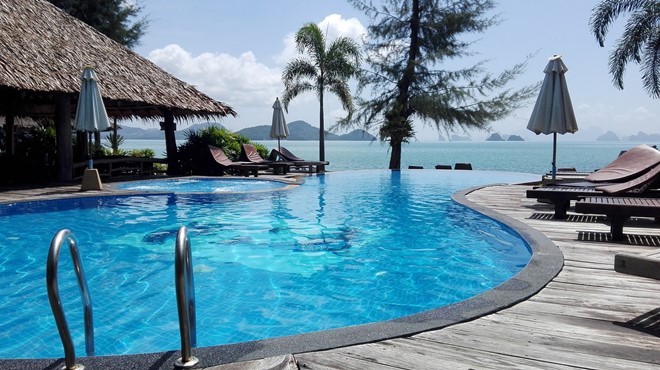 While some tourists are still willing to deal with the strict restrictions imposed upon them by the Thai government in order to travel to Phuket in July, 2021 and beyond, many are still on social media worried about booking tickets, and asking this question:
What can you expect when you arrive in Phuket in July, 2021 and beyond? Are the restrictions so incredibly restrictive it will destroy my vacation?
If you are one of those planning on arriving in Phuket from July, 2021 or later, this is what you can expect to happen when you arrive on the Thai island. (Here are the requirements you will need to meet to be able to fly there).
What can you expect when you arrive in Phuket in July, 2021?
According to the Tourist Authority of Thailand (TAT), these are the things that will happen after you disembark from your plane on Phuket:
Arrival
Undergo Immigration and Customs procedures, and a COVID-19 screening, including RT-PCR tests;
Download and install the alert tracking application;
Go directly to your reserved hotel to await the test results;

Arrivals to Phuket must check-in at the pre-booked SHA Plus-certified accommodation establishment;

If tested negative for COVID-19, travellers to Phuket can go anywhere in Phuket.
Stay
For travellers to Phuket:

Travellers who wish to visit Phuket only, no minimum stay is required but they must leave Phuket (Thailand) for another country on or before the intended departure date;

For travellers who wish to continue the journey to other Thai destinations, they must stay in Phuket for 14 nights, and thereafter will be allowed to travel domestically.

Undergo a COVID-19 test using an RT-PCR method per the MoPH's guidelines;
Travellers are advised to strictly follow the DMHTTA precautions to prevent the spread of COVID-19: D – Distancing, M – Mask wearing, H – Handwashing, T – Temperature check, T – Testing for COVID-19, and A – alert application.
As you can see, any vacation in Phuket from July, 2021 onwards will require you to follow a set of strict protocols.
Should you not follow them, one recent news article hinted at 'punishments', but  Thai authorities have not been specific about what they may be.