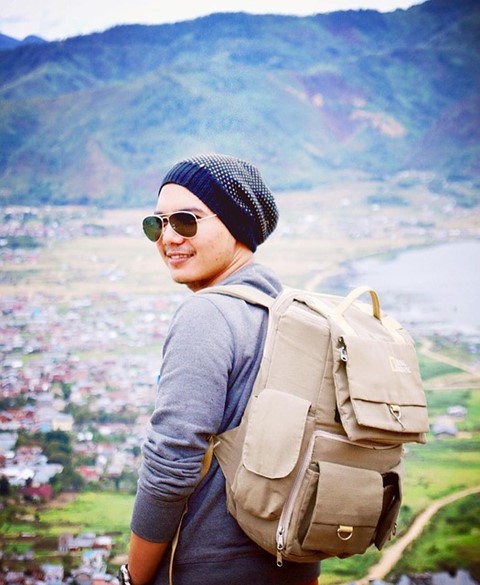 One of the mistakes I see backpacker friends make when taking a trip to Thailand is how much clothing some of them bring!
Clothing they drag from the U.S., UK, Canada, China, Brazil, Norway, Spain, Austria and South Africa to Thailand. Clothing that is easy to buy in Thailand for a fraction of the cost they paid in their own countries and, in many cases, stuff they will never wear while backpacking in Thailand anyway.
The sad thing about this is, not only do these backpackers end up carrying incredibly heavy backpacks all over Thailand, thus eventually doing their backs in, but they limit what they can buy here to take home as well.
That's why I'm putting together this list of exactly what clothing to pack for a backpacking trip to Thailand.
In most cases, these items will easily give you the perfect outfits for a trip of two weeks, a month, three months or even longer. And give you left over room to buy a few things to take back with you while you're here.
Should you find you need a few extra things, you can buy exceptionally good quality t-shirts in Thailand for as little as 100 baht ($3), and shorts, skirts, flip flops and shoes for not that much more.
All of the following clothing items and toiletries will easily fit in a 60 liter backpack and give you plenty of room left over for sundry things you pick up along the way.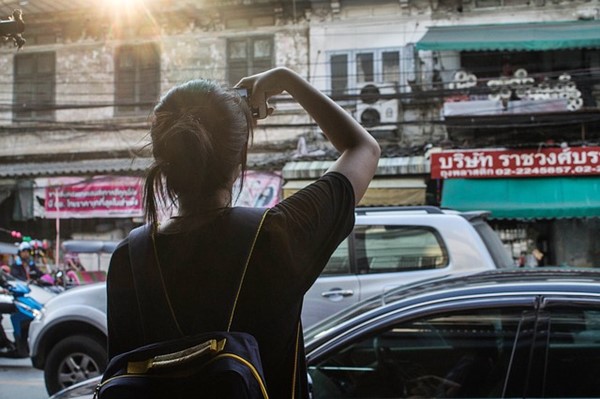 What clothing to pack for a backpacking trip to Thailand — for men and women
2 pairs of shorts for men and women — You will find you wear shorts a lot in Thailand, as it is hot. All the time. Two pairs is plenty, though, as that gives you one pair to wear for a couple of days and one in the wash.
Just remember, if you visit a Thai temple, you cannot wear shorts. Instead, you will need a dress or a skirt for women, or long pants for both men and women. Jeans are fine too (although see below why I don't recommend them!).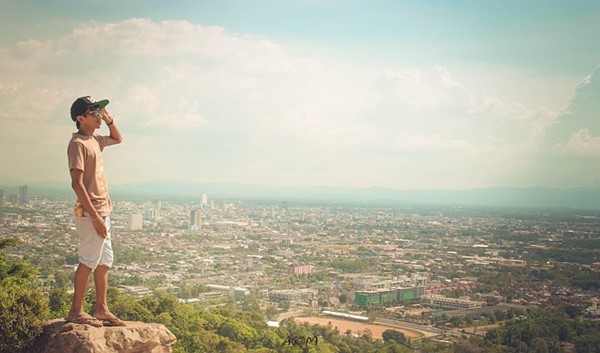 Skirts for women — Or men, if you feel like wearing a skirt. Who am I to stop you!
Some women will take one short skirt and one long skirt, or two short or two long. Your preference is up to you. One long skirt is often a great idea, though, as they can be fabulous for an evening out with a spaghetti strap top or dressy t-shirt.
Be aware though, if Thai girls wear short skirts, they will usually wear a pair of skin tight running shorts underneath them. You don't have to as you're not Thai, but wearing very short skirts that show your underwear is not usually acceptable.
Especially in a Thai city like Bangkok.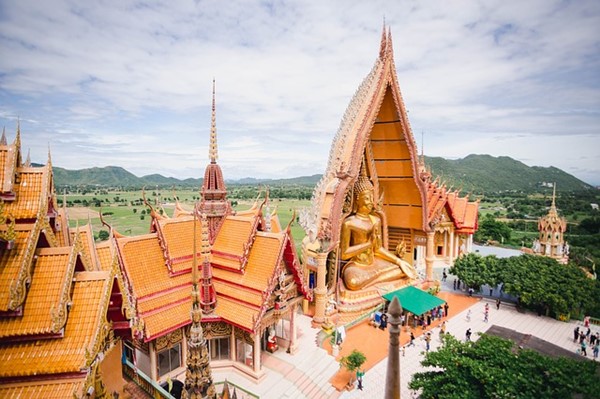 Thin pants for men and women — For women, one pair of thin cotton pants that are lightweight and easily foldable is great for a backpacking trip to Thailand.
For men, you may want to take two pairs. They are far less heavy than jeans, and two pairs will give you one to wear and one to be laundered.
Pants are also necessary for men for temple visits and, if you decide to take a jungle hike, you may not want to wear shorts and expose yourself to mosquitos and other creepy crawlies.
If you go out for a nice meal, you will also often need to wear pants. Be aware, some restaurants and hotels in Thailand will not allow you to eat there in shorts either.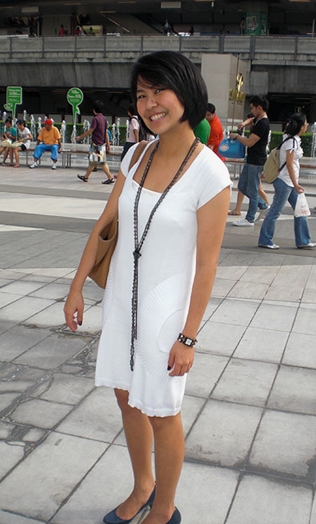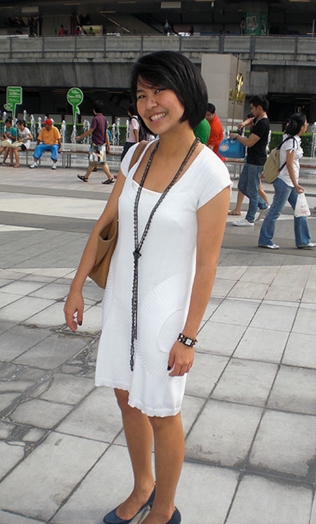 One dress for women — When considering what clothing to pack for a backpacking trip to Thailand, I always recommend women bring one dress.
A lightweight cotton dress can be worn both during the day and in the evening, and is perfect for a stroll around a local temple or tourist spot during the day, or for an evening meal or drink in a nice restaurant or hotel.
Spaghetti strap tops for women — If you like to wear spaghetti strap tops, four or five will be enough for a backpacking trip to Thailand.
That will give you a couple per day — one to wear and one to change into if you have an accident. It will also give you two or three more you can wear over the next few days without having to do laundry.
Spaghetti strap tops are also easy to wash in a hotel room or hostel sink, and will often dry overnight just hanging in the bathroom.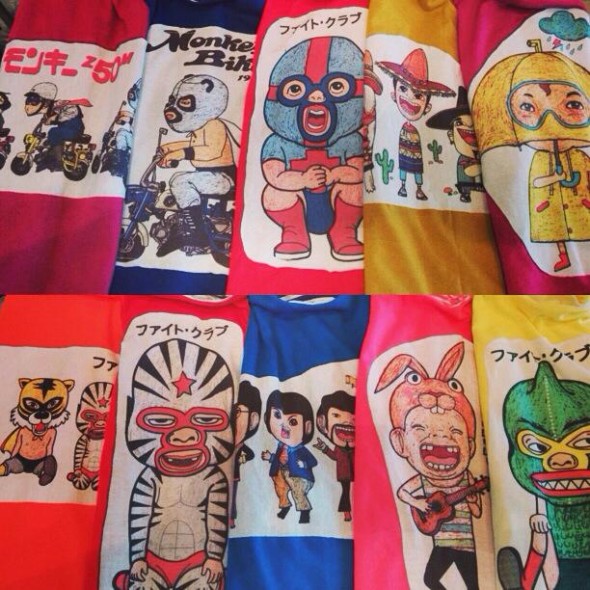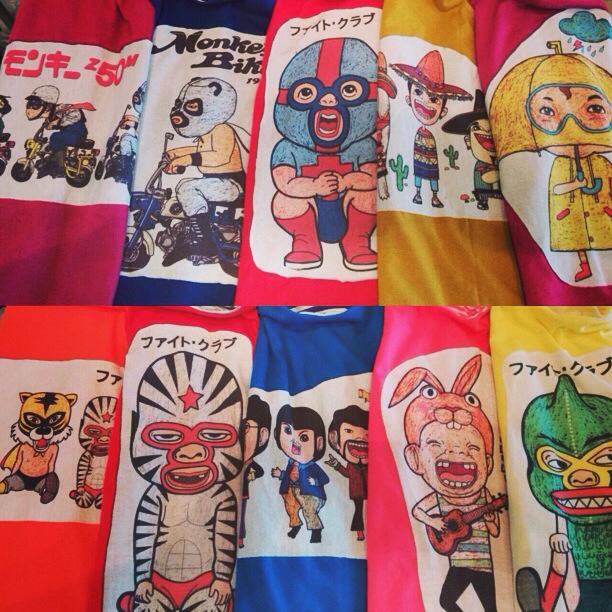 T-shirts for men and women — For men, four or five t-shirts is plenty to take with you as, remember, you can buy some very cool ones for around $3 in Thailand if you need them.
Four or five is usually ideal as Thailand is a very hot country, so you will probably find yourself sweating a lot more than you do at home. As being smelly is something that is looked down upon by the Thais, in most cases you won't want to wear a t-shirt more than one day.
Four or five t-shirts will get you through three to four days before you need to do laundry.
For women, if you are already packing spaghetti strap tops, two t-shirts should be plenty.
Long sleeve shirt for men and women — One long-sleeve shirt for both men and women is recommended. This type of shirt can be worn during the mid-day heat to protect your skin from the sun, and works with shorts, pants, skirts or even as a cover over a dress.
You can also both wear a long-sleeved shirt at night, either to go out somewhere nicer or to protect yourself from the night air chill.
No, many areas of Thailand do not cool down much at night. But, if you are in the north or in a more mountaineous region, there can be sometimes be a bit of a nip in the air at night. Especially in the winter months.
Underwear for men and women — Four or five pairs for both should be adequate. Again, underwear washes quickly and dries easily. This is particularly true in a hot climate like Thailand.
As for bras, a couple of bras should cut it for most women.
It is also recommended not to travel around Thailand without wearing one, unless you are in a beach area. That's because noticeable nipples tend to be frowned upon in many areas of Thailand and you may not want to offend. (Hence, why I wear padded bras nowadays whereas, back in my home country, I rarely did).
Swimsuit — One swimsuit should last you for weeks or months. Just remember to wash it out after you have used it and dry it. Otherwise, if you spend a lot of time swimming in sea water, or even in a hotel pool, the salt or the pool chemicals will eventually eat through the fabric.
Wash it out after use, and they won't.
Socks — Four pairs of socks for both men and women.
If you are wearing flip flops or sandals, you may find you don't need them every day. If you wear sneakers or hiking boots, you probably will.
Shoes — Thailand is a hot country, so most people really don't enjoy walking around in sneakers or hiking boots unless they are in jungle territory.
That's why I recommend a pair of flip flops and a pair of sandals as your basic footwear for both men and women. If you do plan on doing a lot of walking/hiking or will be in the countryside for long periods of time, sneakers or hiking boots are key.
As you can always put them in a separate cloth bag and then hang that bag from your backpack, they don't have to take up a lot of space. They will still be heavy though.
Rain poncho — It does rain a lot in Thailand in the rainy season, and sometimes you do not want to get wet.
That is why it is well worth packing a rain poncho. They weigh nothing, they fold up small, yet they can protect you from a torrential downpour. They even protect your hair.
A micro towel — Never pack a heavy bath towel as they take up a massive amount of room, take ages to dry and are incredibly heavy to carry around with you. Buy a micro towel instead.
Micro towels are crazy lightweight and roll up to practically nothing. A micro hand-towel and a micro bath towel still wouldn't take up a huge amount of space.
Sarong — A sarong can be a fabulous thing as far as clothing to take on a backpacking trip to Thailand, as it can be used for so many things.
Obviously, you can wear a sarong as a skirt, but you can also wear them as a dress for day or evening (see above), a top, as a shawl and even as a beach towel or a blanket.
I once stayed in a beach hut on Koh Samet and slept with my sarong as a blanket as those provided by the resort owners were just too hot for me.
Sarongs are also easily purchased in Thailand for around 100 baht. Many market stall owners sell them and they come in some beautiful colors and patterns.
Jeans — While some backpackers on a trip to Thailand do travel with a pair of jeans, I honestly would not. They weigh a ton, they take forever to dry and they are really not necessary. Not if you can pack a lightweight pair of pants instead.
Up to you, of course, but just consider you could pack or buy four to six more items that would take up the same space in your pack and weigh the same amount.
Toiletries and make-up — Never travel with full-size bottles of shampoo, conditioner, hand lotion, deodorant, contact lens solution, shaving cream etc. They will weigh you down and take up half your backpack.
Pick up some travel-size bottles of all the toiletries you will need, and restock as you need to in Thailand. Most Boots chemists, Watsons pharmacies and larger Thai supermarkets and many mom and pop stores sell travel-size toiletries, so you can easily stock up as you go.
The same goes for make-up. Buy the smallest containers you can and, honestly, don't wear anywhere near as much make-up in Thailand as you would at home. For most women, an eyeliner, some mascara and a lip balm is plenty. Particularly in the intense heat.
Remember to pack your sunscreen and your bug spray as well.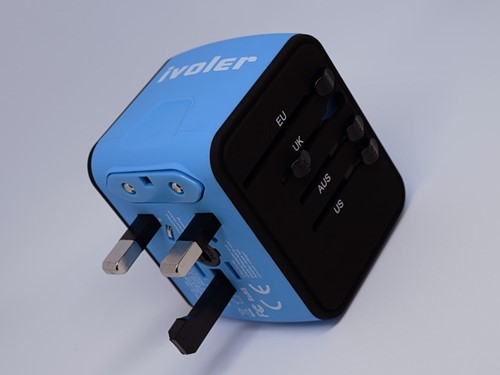 Travel adaptors — You will need travel adaptors for all your electronics. Sure, you can carry a few of them, but I have found two is usually ideal.
One for a laptop if you will be on it for any length of time, and one to charge things like phones, Kindles and tablets. Or you can buy just one adaptor that will allow you to plug in your laptop and recharge your phone/tablet via a USB port at the same time.
Plastic bags — When I backpack in Thailand, I also shove three or four thick plastic bags in my pack. These are great for storing your dirty laundry (who wants smelly socks stuffed in among their clean clothes?), and ideal for if you go swimming and do not want your dripping wet swimsuit to soak everything else in your pack.
You may also want to put your toiletries in one, even if they are in a toiletry bag. That way nothing is going to explode on your trip, and cause you to have to wash the entire contents of your pack.
And that is most of the clothing to pack for a backpacking trip to Thailand. You will usually find if you just pack these, plus a couple more things you really feel you cannot live without, you will have plenty of clothing for your vacation without feeling like a pack horse as you carry them around.