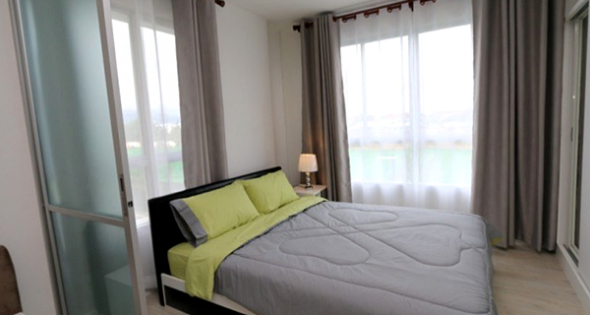 Have you heard about cheap apartments in Chiang Mai, Thailand? Apartments you can rent long-term for only $250 a month or less?
If so, like many non-Thais, you may be thinking a cheap $250 apartment in Chiang Mai is probably not somewhere you would want to live. After all, who wants to live in a badly constructed miniscule box located in a building with no facilities, and in an out-of-the-way location?
In fact, while there are some cheap apartments in Chiang Mai that are just like I described, there are a huge number that are not.
So much so, many people live in very nice apartments in the city and pay no more than $250 a month — or, via the current exchange rate of the U.S. dollar vs the Thai baht, approximately 8,000 baht a month.
Read — How much does an apartment in Chiang Mai cost, and what do you get for the money?
What does a cheap $250 apartment in Chiang Mai look like?
Spending some time on YouTube watching videos of cheap apartments in Chiang Mai, I stumbled across this one from YouTuber and vegan bodybuilder Mike McDonald.
Mike uploaded the video of his Chiang Mai apartment in 2017. A video that is just as accurate a year and a half later as it was back then as, surprising to many non-Thais, the monthly rent for apartments in Thailand do not increase that much over the years. If at all.
(Case in point, my apartment in Bangkok was 10,000 baht a month when I moved in — approximately $312 a month — and 16 years later, yes, I still live there and, no, the rent has never increased).
To find out what Mike's cheap Chiang Mai apartment looks like, check out his video at the bottom of the page.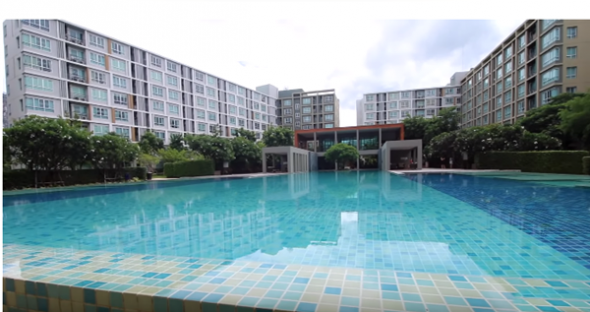 What does a $250 apartment in Chiang Mai include?
While what Mike McDonald gets for his $250 a month is pertinent to his apartment complex, you will actually find it is quite typical of many of the cheap apartments in Chiang Mai. Especially some of the newer complexes.
As Mike explains, his apartment includes:
A security key card that only gives him access to his floor in the building, making the building very secure for everyone not only on Mike's floor but for those on other floors too.
An electronic door key, making his apartment even more secure than it would be with an easy-to-duplicate physical key.
 A fully furnished apartment.
The living room comes furnished with a small work table, sofa, coffee table, a TV stand, a flat screen television, and shelving in the living room.
A small kitchen, which comes with a microwave, a refrigerator and a washing machine. (An apartment you rent in Chiang Mai may not include a washing machine, as not every apartment complex does, but there will always be washing machines somewhere in the complex that you can use). It also has a sink, counter top space, shelving and cupboard space.
A small western-style bathroom with a glassed-in shower, toilet and wash basin.
A small bedroom, which includes a queen-sized bed, curtains, a wardrobe, a dressing table and a bedside table.
There is air-conditioning throughout the entire apartment.
Free Wi-Fi in all the common areas.
An outdoor swimming pool.
24-hour security.
A fully-equipped gym.
The building is located next to the Central Festival Mall — so in an excellent location as well.
** Special note — Mike pays 8,500 baht which, at today's exchange rate (January 14th, 2019) is approximately $267.  As the exchange rate fluctuates though, that could quite easily be back at $250 next month and is still cheap for an apartment of that caliber, in that nice of a building and in that good of a location.
***Special Note 2 — There are many ways you can rent a cheap apartment in Chiang Mai, and the same apartment will often differ in price depending on which agent you use or if you go direct to the apartment complex (which is often not cheaper). Mike recommends using this agent — Rent 4U in Chiang Mai.
Check out Mike's tour of both his apartment and apartment complex in his video below to see what a nice apartment he has for just $250 a month.
Again, this is not unique, but quite typical of newer buildings in Chiang Mai.
You can also check out the Google Map below, to find out exactly where his condo — DCondo — is located.
Read — Where can you buy the cheapest meals in Chiang Mai, Thailand? These are so cheap, you are going to be shocked!