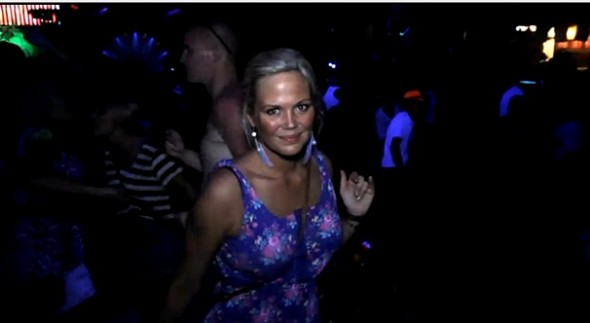 The Full Moon Party is one of Thailand's most famous events. It takes place every month close to, you guessed it, the night of the full moon (usually the night before or the night after) and is an all-night beach party where tens of thousands of people come to party.
The idea of the Full Moon Party in Thailand started out at the famous Haad Rin (Hat Rin) beach on the island of Koh Pha Ngan in southern Thailand. The first Full Moon Party took place with around 25 people in attendance in the mid-1980s, but nowadays you'll find more than 25,000 partygoers at one of these things.
So, if you have never been to one, what is a Full Moon Party like in Thailand? Wild, pretty much describes it. Of course, it's a young scene with mainly under 30s in attendance, but you'll find a few older folks there as well. It's also predominantly foreigners as most Thais, unless they're working the party, wouldn't be caught dead there. But, it is a great way to meet other foreigners on holiday in Thailand.
Overall, the Full Moon Party is s a great excuse to dance, drink and have fun. It used to be a pretty wild drug scene too, but in recent years Thai police have been cracking down on that aspect of the Full Moon Party with undercover cops mingling in the crowd. So, if you go, you might want to give the dope a rest, as being arrested for possessing illegal drugs in Thailand could end up with you spending several years in jail. No kidding!
Do be warned, it's been getting more violent in recent years as well with assaults and rape being reported on a fairly regular basis. But, as the British government warns,as long as exercise some caution if you go, and you should have a great time.
As for what a Full Moon Party at Haad Rin in Thailand is really like, check out the video below. As  you can see, it is an absolute blast.