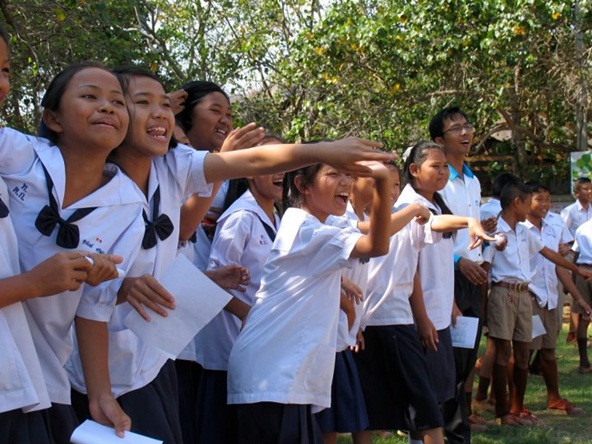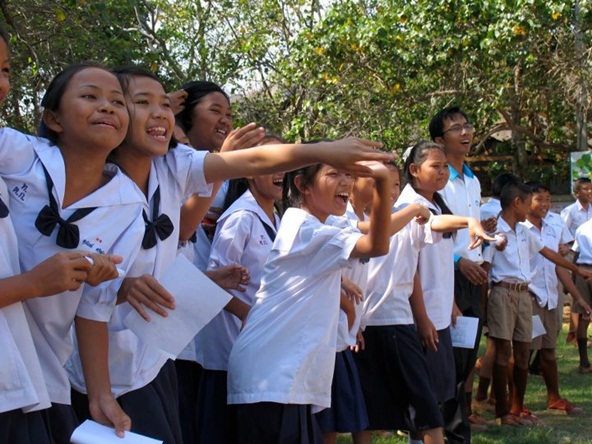 I was out for dinner recently with a group of new western friends, all of whom happen to be new teachers in Bangkok or teachers looking for their first teaching jobs, and the subject moved around to what is classified as a 'good teaching job' in Bangkok, Thailand? Is it the salary, the perks, the hours you teach, or the students?
In fact, what should your English teaching job in Bangkok include, to classify it as a good one?
Of course, there are various schools of thought when it comes to a good teaching job in Bangkok. Some western men will tell you that you can "live like a king on less than 30,000 baht a month" ( that's around $965 and, no, you cannot). Others will talk about the tiny studio apartment no larger than an average box that they rent and how it's a "lovely place to live" (believe me, for a long-term situation, no it's really not).
Overall, however, there is a standard a teaching job in Bangkok should meet to make it a job any teacher who cares about a decent living standard would be happy with.
Salary – While the internet is full of comments by western teachers, who will tell you 35,000 baht (approximately $1,128) is a 'good salary' in Bangkok, simply because it's more than the average Thai makes, it's not. After 10 years of living in Bangkok and talking to hundreds of teachers, as well as friends who are involved in administration in the teaching profession, a 'good salary' for a teaching job in Bangkok is at least 50,000 baht ($1,615) or above.
That is because 50,000 baht allows you to live in a comfortable apartment in a good location, ie: not two hours away from your job by bus or boat, eat well both from supermarkets and in restaurants, pay for some entertainment and shopping every month, and be able to save a percentage of it.
On 35,000 baht, it would be difficult to do all of these. On 50,000, your lifestyle will immediately be markedly better.
Contracts – A good teaching job in Bangkok will always mean you are offered a one-year contract. If you are offered a five-month contract or an 11-month contract, that means the school is short changing you as they will not pay you for the two to three weeks vacation other teachers get at the end of each semester.
Don't ever accept a contract with less than a one-year term if you want a good teaching job in Bangkok.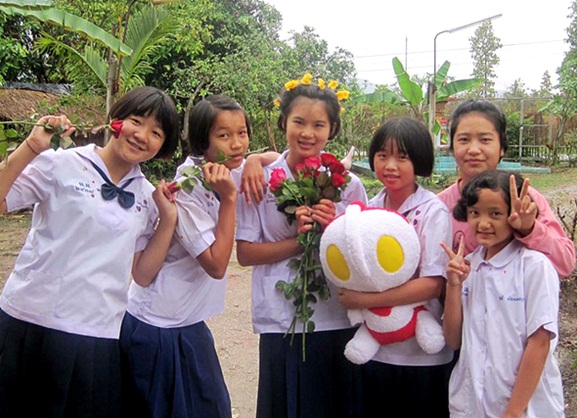 Contact hours – A good teaching job in Bangkok is also contingent on the number of contact hours, or number of hours you teach in a classroom. Anything below 25 hours a week is manageable. Anything above that will make your life stressful and, if a school wants you to teach 30-plus hours a week and you accept the job, you have officially become the newest slave in Bangkok.
Health insurance – A good teaching job in Bangkok should always include health insurance. That doesn't mean international health insurance that will cover you to be flown back to your home country if you become seriously ill, as you'll rarely find that anywhere.
It does mean something like coverage under a BUPA Health Insurance plan that will cover you for basic medical care as well as for any treatment due to accidents you may have.
More and more Thai schools are now including BUPA Health Insurance policies as part of their benefits package, so a good job should really include one.
Free or inexpensive school lunches – The Thai school I worked at for three years included free lunch for all the teachers – Thai and non-Thai – in the standard contract. While this was primarily Thai food, the food was good and there was plenty of it and so was much appreciated by most of the teachers on staff.
Just having access to free lunch will save you around 50 baht ($1.60) a day or around 1,100 baht ($36) a month.
Or, if you are offered a subsidized lunch, usually meaning you may have to pay 10 baht (35 cents) for each meal, that still means your teaching job is classified as a 'good one'.
Paid vacations – Anything that is classified as a good teaching job in Bangkok will include paid vacations. These are the usual Thai holidays throughout the year — holidays like Chulalongkorn Day and Songkran — as well as at least three to five weeks vacation every year. Sick days should also be included in this and personal days.
At my school, we were paid for all the Thai holidays, plus six weeks vacation, plus 10 sick days and 5 personal days.
While many of the teaching jobs in Bangkok will pay 33,000 baht or less and not include everything I have mentioned above, these are not the good teaching jobs. These are usually either jobs for young people right out of university with no teaching experience, or for older westerners without university degrees.
With a university degree and a CELTA or TEFL certificate, any job you will likely be happy in should include all of the above. If it doesn't and you don't need to accept the first job you are offered, keep looking until you find one that does.