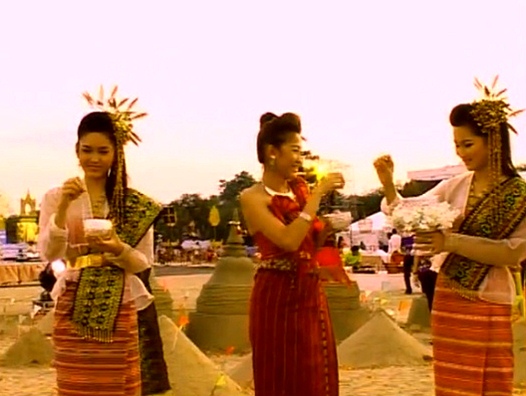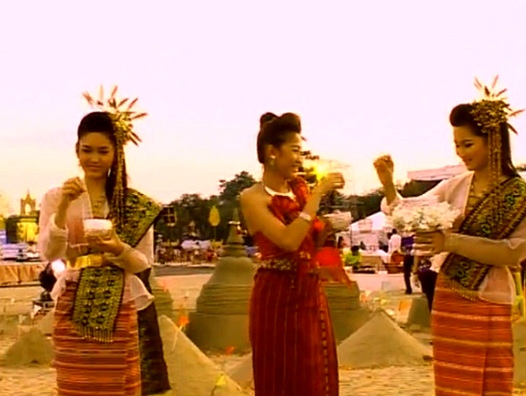 I've lived in Thailand for years and one thing I'll never get over is just how fun Songkran is. Songkran, in case you don't know, is the Thai New Year and is a time when Thais all over the country celebrate the coming year with water.
The word 'Songkran' itself means the time when the sun passes into a new astrological cycle — ie: New Year — and is always celebrated in April.
On Songkran Day, Thais give merit at their local temple, pour water onto the hands of the elderly, and then go out into the streets for a massive water fight. The water fight itself actually lasts three or four days during the Songkran period, with water being sprayed and thrown over anyone who gets in the way — it's one of the most fun times of year and something you will never forget once you participate.
Songkran occurs all over Thailand, with the biggest Songkran festivals going on in Bangkok, Chiang Mai, Ayutthaya and Sukhothai but, no matter where you are, you'll have a lot of fun.
To learn more about what Songkran is and where and how to celebrate during Songkran in Thailand in 2013, watch the excellent video below from the Tourism Authority of Thailand. You'll see just how amazing Songkran is and why you should try to visit Thailand at least once during it.
Songkran this year, by the way, is between the 12th and 15th April, 2013. Come visit.
Finally, I thought this was an interesting story about Songkran in Thailand — As Songkran 2013 Begins, Thai Worry Traditional Songkran Customs are Being Lost.