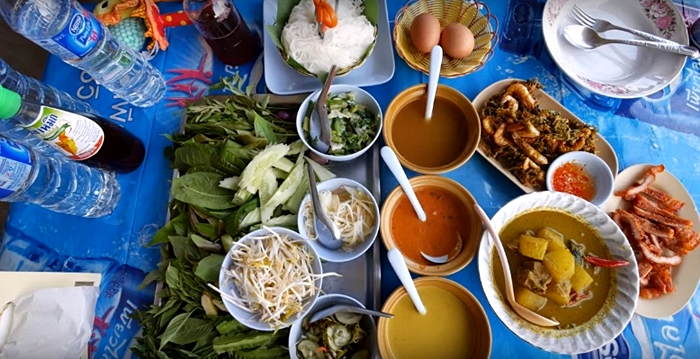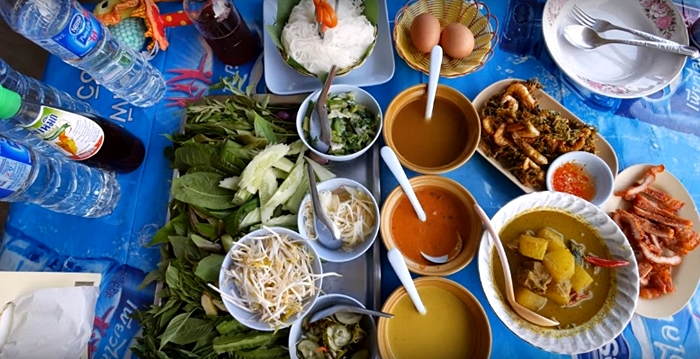 What is southern Thai food, and which are the best dishes to eat?
If you are a lover of Thai food (who isn't?), you may have eaten southern Thai food but may not be sure what is the difference between that and Thai food that comes from the rest of the country.
Believe me, there are many differences.
For one thing, it is usually quite a bit hotter than northern Thai food which, currently at least, is the food that tends to be the most popular in Thailand. The curries usually also include turmeric, which is not typically present in other Thai curries.
For me, I am a huge southern Thai food fan after eating it for years at an excellent southern Thai food restaurant in Bangkok (Baan Ice) owned by the grandmother of a Thai friend. And that's because I love the flavors that are in a lot of southern Thai food. Flavors that come from the spices that are often used in the cuisine of countries like Malaysia or Indonesia as well.
What is southern Thai food, and which dishes should you try?
There are so many dishes and everyone's taste in food is different, so the dishes of southern Thailand I consistently order you may not like.
If you are just beginning to learn about the cuisine, though, there are definitely some dishes you should try:
Khao Yam — This is a rice salad that is full of chopped herbs like lemongrass and turmeric and then mixed with grated coconut and dried shrimp. It definitely has a strong taste to it and, if you do not like dried shrimp, Khao Yam may not be for you. If you do, however, this is one of the tastiest southern Thai dishes to eat.
Gaeng Sataw —  'Sataw' is a type of bean that is usually stir-fried with meat or appears in curry dishes. Admittedly, they smell a little bit bad (well, they are called 'stink beans') but they are a lovely addition to any curry or meat dish.
Khanom Jeen — Sticky rice noodles that you eat with a variety of curry sauces(nam prik — the peanut curry sauce is my favorite) and, if you have not tried it, this is absolutely the signature dish to eat when down in southern Thailand.
Gaeng Massaman — A coconut milk massaman curry that usually has chicken or beef in it. It has a deliciously sweet and rich taste and, in most cases, is not too hot.
Gaeng Tai Pla — A strong spicy fish stomach curry that is usually eaten with rice and steamed vegetables.
Gaeng Som Pla Kod — A sour fish curry.
If you are interested in learning more about southern Thai food, and seeing some of the amazingly delicious food that is cooked in that area of Thailand, watch the video below from Migrationology's Mark Wiens.
He spent some time in the southern city of Nakhon Si Thammarat recently, where he eats at a variety of excellent restaurants as well as does a tour of the town so you can see what that area of the country is like (it's beautiful, and Nakhon Si Thammarat is a lovely town).
Wiens is also a food lover whose videos I always watch as he not only shows you the Thai food he is eating, but he also describes in detail how it tastes. Plus, he absolutely loves food, so it's fun to watch him eat.
Some of the dishes Mark tries in Nakhon Si Thammarat are Bak Kut Teh (Pork bone tea), Khao Man Gaeng Neau (Beef curry with rice and a fried egg), Khanom Jeen (Rice noodles with curry), Moo Tod (Fried pork), Kai Mode Daeng Dom Kati Pak Liang (Ant eggs and coconut milk) and Goong Tod Bai Laeb Krut (Fried shrimp fritters).