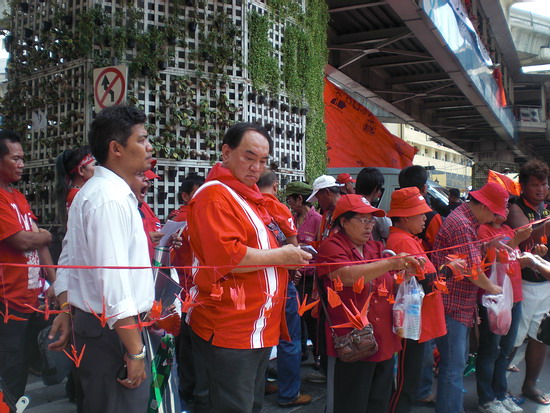 The official language of Thailand is Thai, a Tai–Kadai language closely related to Lao, Shan in Burma, and numerous smaller languages spoken in an arc from Hainan and Yunnan south to the Chinese border. It is the principal language of education and government and spoken throughout the country. The standard is based on the dialect of the central Thai people, and it is written in the Thai alphabet, an abugida script that evolved from the Khmer script. Several other dialects exist, and coincide with the regional designations. Southern Thai is spoken in the southern provinces, and Northern Thai is spoken in the provinces that were formally part of the independent kingdom of Lannathai.
Thailand is also host to several other minority languages, the largest of which is the Lao dialect of Isan spoken in the northeastern provinces. Although sometimes considered a Thai dialect, it is a Lao dialect, and the region in where it is traditionally spoken was historically part of the Lao kingdom of Lan Xang. In the far south, Yawi, a dialect of Malay, is the primary language of the Malay Muslims. Varieties of Chinese are also spoken by the large Chinese population, with Teochew being best represented.
Numerous tribal languages are also spoken, including those belonging to the Mon–Khmer family, such as Mon, Khmer, Viet, Mlabri and Orang Asli; Austronesian family, such as Cham and Moken; Sino-Tibetan family such as Lawa, Akhan, and Karen; and other Tai languages such as Nyaw, Phu Thai, and Saek. Hmong is a member of the Hmong–Mien languages, which is now regarded as a language family of its own.
English is a mandatory school subject, but the number of fluent speakers remains very low, especially outside the cities.
This entry is from Wikipedia, the user-contributed encyclopedia. It may not have been reviewed by professional editors and is licensed under the Creative Commons License. If you find the biography content factually incorrect, defamatory or highly offensive you can edit this article at Wikipedia