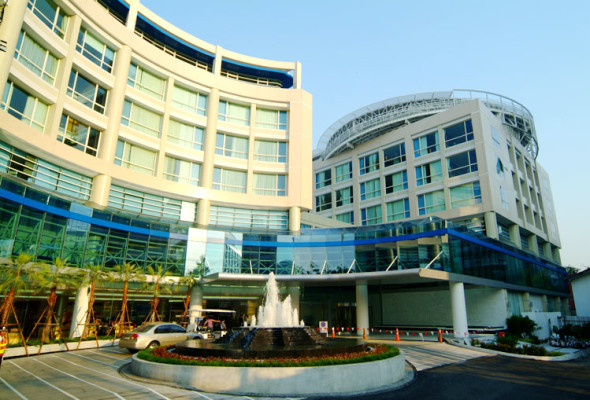 As medical tourism is getting more popular particularly in Thailand, the country is seeing a big increase in the number of people coming to the country for long-term medical care. Care that isn't available in their own country, or is so expensive they can't afford it.
In Thailand, western-standard medical care is so good and so inexpensive at many of Thailand's private and public hospitals.
But, if you are coming to Thailand for long-term medical care, it's not just as simple as hopping on a plane. With government regulations regarding length of permitted stay in the country quite strict, make sure you file all the necessary documentation and get the correct visa before you do.
First Thing You Must Do Before Applying For Permission to Stay For Medical Care – Once you've decided on getting long-term medical care in Thailand, before you leave your own country, the first thing you must do is choose the specific Thai hospital where you'll be getting the treatment and schedule a time for your treatment to begin.
This is because part of the application process for long-term medical care in Thailand is a letter from a doctor at the hospital you'll be receiving treatment at. Without that letter, you won't be issued the necessary visa and won't be able to stay in the country for longer than 30 days.
What Paperwork Do You Need to Apply for a Travel Visa? – Now that you've narrowed down which hospital you want to get long-term medical treatment at, the next thing to do is to prepare all the necessary paperwork to apply for an appropriate travel visa.
Remember, this is only for long-term care (usually one month or longer) as, if you'll just be in Thailand for a couple of weeks, or anything up to a month, the regular 30 days you're allowed upon arrival at any Thai airport will suffice.
For a long-term visa, the documentation you'll need includes:
b) Your passport with an expiration date of at least six months after your planned arrival in Thailand
c) A photocopy of your passport
d) A letter from the doctor who'll be treating you, as well as a request for a temporary stay form. The Thai hospital should prepare this for you, just make sure you ask for it and follow up with them until you get it.
e) Two identical photographs (2″ x2″) taken in the last six months.
f) A copy of a round-trip plane ticket (the e-mail confirmation you get from an airline or travel agent is good enough), simply to prove you do plan on leaving Thailand and aren't coming for the purpose of working here illegally.
g) A copy of your bank statement or $500 per person, to prove you can afford to support yourself during your stay in Thailand.
h) The appropriate fee for the visa. Consult the Thai consulate or embassy you're applying through before sending the money as fees in Thailand have a tendency to change and, lately, many visas have been free. No point sending money if you don't have to.
How Long Will The Visa Be Issued For? – Depending upon how long your doctor says your medical treatment will take, the Thai consulate or embassy will issue you a tourist visa (MT or Medical Tourist) for 60 days, or a Non-O visa if your treatment will last longer than 60 days.
Just make sure you know which one you have, so you know when you'll need to depart from Thailand.
What Happens if You Need to Stay Longer? – With some medical treatments, for instance for various forms of cancer, weight loss, sex-change operations, intensive plastic surgery etc., you may end up needing more than just a couple of months stay in Thailand, even if that's what you initially applied for.
But does that mean you'll have to leave the country before your treatment is completed? Absolutely not.
If your medical care is intensive, complicated, taking longer than expected or treating a life-threatening illness or disease, someone at the Thai hospital will deal with any extensions to your permission visa you might need.
The Thai government isn't heartless and, don't forget, they also want your money, so they'll make it as easy for you to continue receiving medical treatment in Thailand as possible.
Can You Stay in Thailand After Medical Treatment is Complete? – Absolutely. Tens of thousands of people get medical treatment in Thailand, then spend a couple of weeks in a Thai beach side resort recuperating. Just make sure, when you apply for your visa, you take the dates you plan on recuperating into consideration and write them down on your application form.
Again, Thailand loves foreign nationals spending money on Thai soil, so if you want to spend two weeks in a Thai beach resort, they will figure out how to help you to do it.
More Information:
Paperwork Necessary for Thai Visa for Medical Treatment – Royal Thai Embassy Washington DC