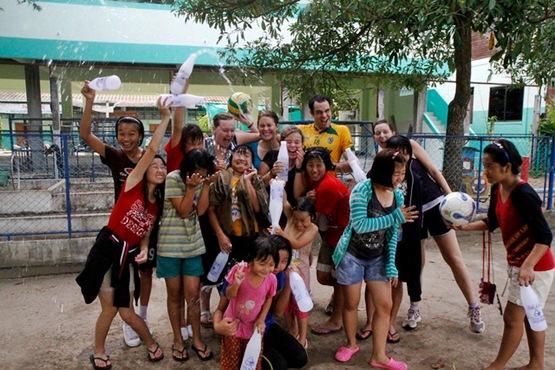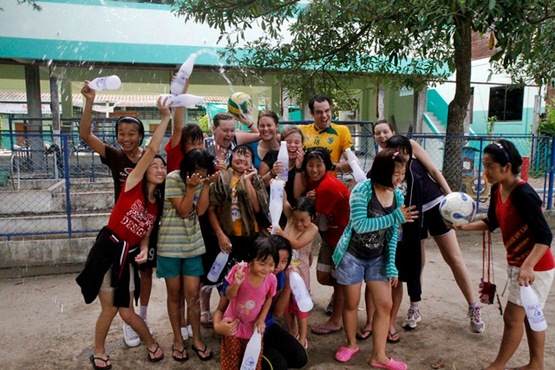 As a former English teacher in Thailand, before I even contemplated moving here to teach English, I researched the country's education system thoroughly so I had an idea of which skills I would need to have to be able to not only get a job in Thailand but to be able to do that job well. Once satisfied I had the educational background required, the skills and the know-how, I made my move to Bangkok and soon had a job teaching English.
If you too would like to teach English as a Foreign Language (EFL) in Thailand, which skills will you need to have to be able to teach English in Thailand and which abilities will come in useful?
Complete Mastery of English – If you don't understand English grammar, can't read very well, and can't speak English or pronounce it just about perfectly, teaching English in Thailand may not be for you. Someone planning on teaching English anywhere in the world, including Thailand, should have excellent grammar skills, as well as almost perfect reading skills, writing abilities and pronunciation.
Not only that, you should be able to explain the finer points of the English language, put them into a context that's understandable to your Thai students, and give examples in a way any student will understand.
Be Versed in 2 Main EFL Teaching Methodologies – Not only should your grammar and overall English skills be excellent, you should also understand the two main EFL teaching methodologies and be able to explain how they work should any interviewer ask.
There's an excellent article on TEFL Educator about both methods of teaching EFL, as well as a podcast with additional information should you need to brush up before you leave.
Be Able to Teach All Proficiency Levels – In most schools and language schools in Thailand, you will be faced with having to teach students at all levels — from absolute beginner to high-intermediate and on to advanced. You should have the skills necessary to be able to teach English to all students that may be assigned to you, regardless of their proficiency level, and be able to answer their questions in full whether they are incredibly basic or extremely involved.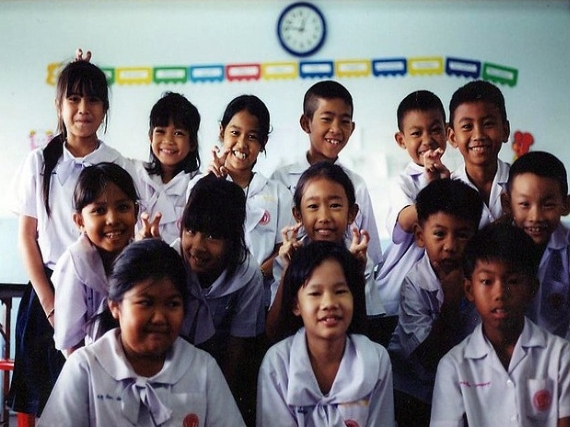 Be Able to Teach Other Subjects – Although you will be moving to Thailand to teach English, at some Thai schools you shouldn't be surprised if you are also expected to teach other subjects — in English, of course At my first school, I not only taught several English classes, I was also assigned classes in Geography, Health and Social Studies.
That means you must have the ability to find information on other subjects besides English quickly, be sure the material you find is proficiency level appropriate, and be able to teach that subject confidently and in a manner that your students will understand.
Good Classroom Management Skills – If you're not particularly good at classroom management, make sure you learn some skills before you arrive in Thailand. That's because, particularly if you work in a Thai government school, you will likely end up with classes of upwards of 50 students and things can get rather rowdy if you can't control your students.
Be Able to Handle and Produce All Necessary Paperwork – Paperwork at any Thai school can be overwhelming to a new teacher. That's because, even if the paperwork has been done by several teachers before you, in most cases you'll still be expected to create it again (Thai educational authorities seem to love reinventing the wheel and do so all the time),
That means you will need to be able to create level-appropriate homework assignments, write tests for every class you teach throughout the semester, and produce a myriad of final exams appropriate to what your students have been taught and often at short notice.
You will also have to create lesson plans for every lesson and class you teach throughout the year, as well as produce final grade reports. Some of the better schools even require you to hand write reports and letters to each parent for every child you teach at the end of every semester.
Have Good General Knowledge – Remember, it's not just English many Thai students don't have a good grounding in. Most haven't been given a particularly good education either, so some of the general knowledge you take for granted they may not know. That doesn't stop them from asking questions about American history, British culture, Australian customs and the like.
If nothing else, brush up on some of the more common general knowledge for your own country so at least you can answer some of the questions your Thai students will be bound to ask about where you come from once they get to know you.
My recommendation for general knowledge? Buy a good children's encyclopedia and read as much of it as you can. Keep it on your desk for fact checking. I bought the Scholastic Children's Encyclopedia and used it more times than I can remember as it's a great book not just for the teacher to fact check, but for your young students to read as well.