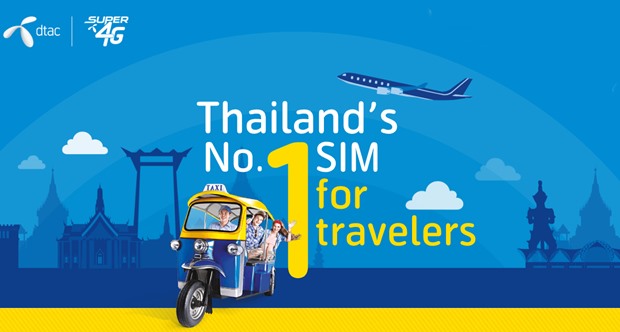 Will you be arriving at Bangkok's Suvarnabhumi Airport on a late evening flight? Do you need to buy a SIM card for your mobile phone when you get there?
If so, you may be worried the SIM card shops at Suvarnabhumi will have closed by the time you clear Immigration.
After all, it is a well-known fact for many tourists arriving in Bangkok, Thai Immigration is not exactly fast.
What time do SIM card shops close at Suvarnabhumi Airport?
Thankfully for you, though, you do not need to worry about the closing time of SIM card kiosks at Suvarnabhumi. That is because, unlike some international airports, Suvarnabhumi SIM card shops are open 24 hours a day, seven days a week.
Remember, flights do arrive in Bangkok late into the night and during early morning hours too, so there is always staff at every SIM card shop for tourists arriving in Thailand and needing to have a working phone.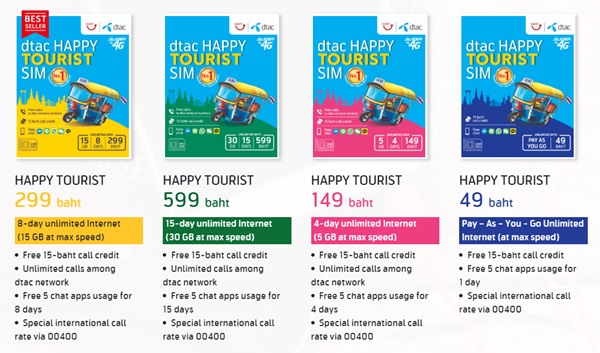 Which SIM card should you buy?
There are several Thai companies selling SIM cards and, like most tourists wanting to get the best card for your trip and the best deal, you may be a little unsure as to which card to buy.
The Thai companies DTAC, AIS and True have the most prominent presence at Suvarnabhumi, and they are usually the cards most people go with.
Their booths are easy to find as they are almost directly outside the Immigration area.
Their staff also only take minutes to install the card for you, load it up with enough money for you to make calls, send texts and get online, and then send you on your way.
DTAC tends to be the most popular choice, as they have a huge number of data packages to choose from and their coverage is excellent throughout Thailand. (I have used DTAC for the 18 years I have lived in Thailand and, honestly, I have no complaints).
DTAC is also usually the cheapest if you can manage with less than 10GB of data. For a package with a lot more data, you may want to look at True or AIS.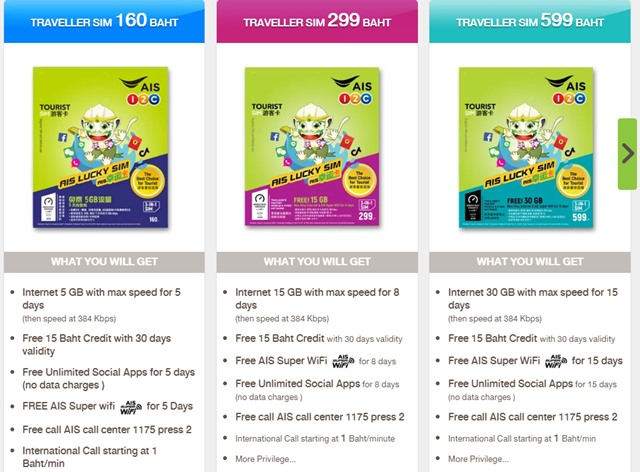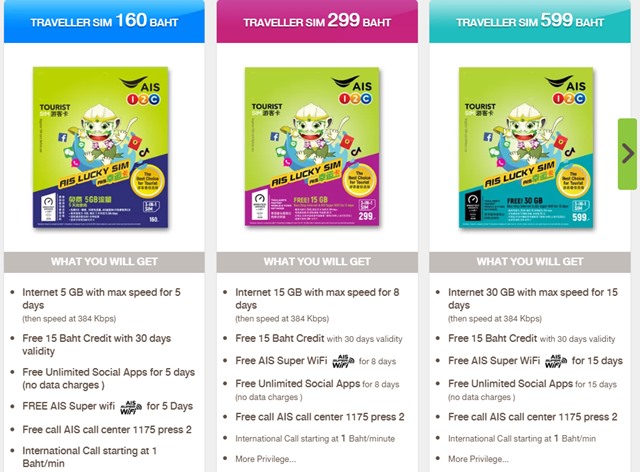 As for national coverage, AIS is supposed to have the best coverage throughout Thailand, but I have used both DTAC and AIS in the past and not experienced much difference.
If you need to be connected every minute of every day no matter where you are in Thailand, though, AIS is probably your best choice.
Whichever company you choose, you should be satisfied with the package you get as they all offer fast, reliable Internet for an affordable price.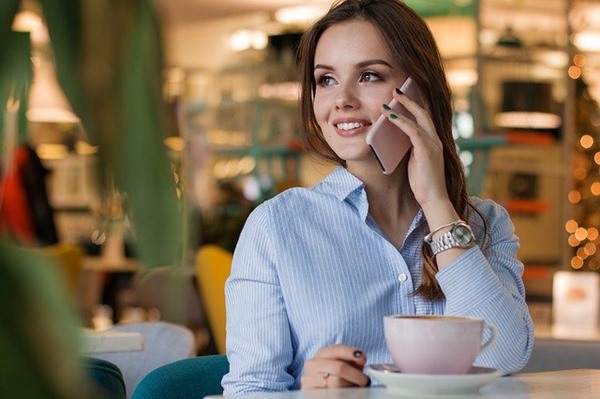 How much are SIM cards and data packages at Suvarnabhumi?
DTAC, AIS and True have different prices depending on the package you choose (see examples of all DTAC and AIS prices above).
A basic package for seven days with unlimited 4G will be around 210-240 baht. Packages this cheap, though, usually have a maximum speed of 1Mbps.
If you want faster speeds, you will pay more. All the way up to 1,650 baht (approx. $55), but that does give you 30 days of unlimited data at maximum speed.
Other things you need to know when buying a SIM card at Suvarnabhumi
You will need your passport, as no phone company in Thailand will let you have a SIM card without it.
If you do not have an unlocked phone, either buy one or get it unlocked before you arrive at Suvarnabhumi. You will not be able to buy a SIM card and phone/Internet package without one.
You can pay with cash or with your credit card. All major cards are accepted at every shop.
Some people will tell you not to buy a SIM card and package at Suvarnabhumi, as they are cheaper in Bangkok. In most cases, this is not true, as DTAC, AIS and True offer the same tourist packages at both the airport and at their own shops and reseller shops in Bangkok.
And now you know what time SIM card shops at Suvarnabhumi Airport close (they don't) and what companies you can consider when buying one.
Other tips: What's the fastest and cheapest way to get to downtown Bangkok from Suvarnabhumi?