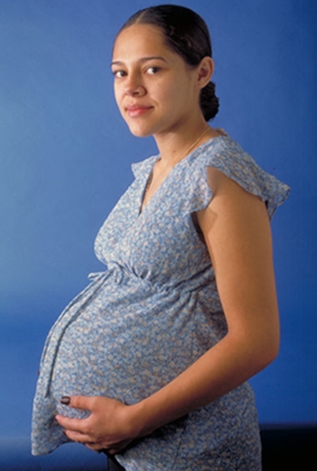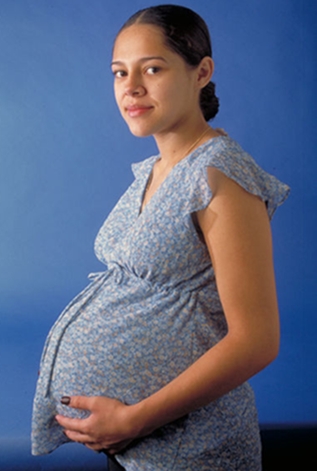 During my years of  living in Bangkok, Thailand, I've worked with a couple of western pregnant women and met several more who were tourists to the Land of Smiles. Being pregnant in Bangkok can be extremely uncomfortable because of Thailand's excessive heat (Bangkok is the world's hottest city), and the 13 million people who live here. If you're pregnant and living in Bangkok or pregnant and planning a trip to Bangkok, don't worry. It is possible to stay cool and comfortable if you know what you're doing.
Stay Hydrated – The absolute most important thing to do if you're pregnant and living or traveling in Bangkok, Thailand is to stay hydrated. The World Meteorological Organization named Bangkok the world's hottest city as the average temperature all year round is 85-90 degrees and it doesn't cool down much at night. It's also incredibly humid, which makes it seem even hotter. Always have a bottle of water with you and take advantage of the tens of thousands of cafes, restaurants and street stalls where you can buy water, fruit juice, iced coffees, and shakes.
Use Sunscreen – Because pregnancy can often cause your skin to get darker brown spots in patches due to changing hormones, you don't want to get sunburned and make those patches worse. Wear sunscreen at all times, even in the early evening, and also wear a hat to protect your face from the sun. The sun in Bangkok is much stronger than in most places in the west and you'll burn very easily without realizing it's even happening.
Get Health Care if You Need It – Health Care in Bangkok, Thailand (in fact all over Thailand) is better than health care in the US. It's also much cheaper. If you find you're not feeling well or have some health problems related to your pregnancy, don't hesitate to go to a local hospital, pharmacy or doctor. In hospitals, you'll easily find people who speak fluent English, pharmacists usually speak English and most doctors outside the hospital system speak good English too.
Wear Mosquito Repellent at Night – In certain areas of the city, you will come across mosquitoes. You're not going to contact malaria from them (that only happens in the jungles of Thailand), but you could end up with lots of itchy bites that drive you crazy. If you're susceptible to mosquito bites, don't eat outside in the evenings but instead enjoy your meals in an indoor, air conditioned restaurant.
Don't Eat Raw or Cold Food – Pregnant women can be particularly susceptible to getting sick from raw or food that has been cooked then allowed to cool. Make sure you only eat in restaurants where the food has been cooked correctly and is served hot.
Travel on the Sky Train, Underground or Taxis – If you're going to be traveling around Bangkok sight seeing, you'll be much more comfortable taking the sky train, underground train or a taxi. On the trains, if you look pregnant, you'll find people will stand up quickly to give you their seat. In a taxi, you may have to sit a long time in the horrendous Bangkok traffic, but you'll be much more comfortable sitting down in air conditioning than struggling on a Bangkok bus or open-air tuk-tuk.
Wear Loose Cotton Clothing – Unless you've been to Bangkok before, you won't believe how hot it gets. Wearing tight clothing made of synthetic fibers will make you extremely uncomfortable and, when pregnant, you'll find you get uncomfortable much faster than when not. Wear loose, cotton clothing in light colors. That will keep you cooler and make it easier to move around.
Relax and Have Fun – Thailand is an amazing country and Thais are the world's friendliest and most helpful people. Relax, enjoy your vacation (or your time living in Thailand) and have fun. And remember, if you have any problems ask someone. Thais love to help, and will be particularly happy to help if you're pregnant. So there'll always be someone right there to help you and make sure you're feeling alright.
Above all, don't worry about traveling or living in Thailand when pregnant. It's one of the world's safest countries, people are the friendliest, you can buy anything you would ever need here, and the health care is second to none. Plus, if you end up giving birth in Thailand, you'll be happy you did. For just over $1,000, you'll get the care you would in the west (in fact, the care will be better).