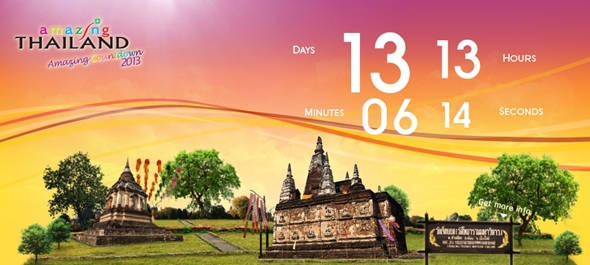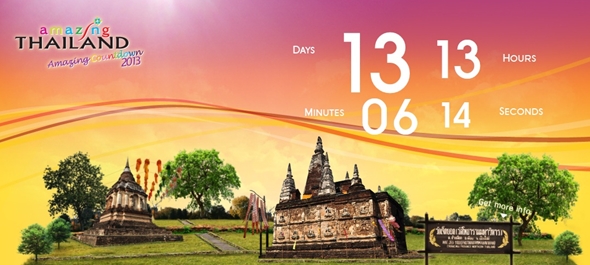 In Bangkok, Thailand and not sure what to do for New Year? No worries. The Tourism Authority of Thailand can help. They've put up a special segment on their website called Amazing Countdown 2013, which will give you a whole slew of suggestions for making your New Year's Eve and New Year's Celebrations in Bangkok incredibly fun.
But don't just keep your New Year's celebrations in Bangkok. The Amazing Countdown website even gives you options for outside Thailand's capital city — a Christmas Star Parade in Sakon Nakhon or a visit to the Miraculous Blooming Tulips in Suphan Buri (and yes, they are gorgeous!).
Check out the New Year countdown at the TAT's website, but be sure to check back daily as they're updating it with new New Year's celebrations in Bangkok all the time.You wouldn't want to miss anything, right?
Oh and, by the way, just in case you weren't aware — 2013 is the Year of the Snake according to Chinese and Thai-Chinese tradition. But, remember, as the Chinese calendar doesn't start until February 10th, 2013, you'll still be in the Year of the Dragon for the first month and a bit of the new year. To find out more about the Year of the Snake, check out the Travel China Guide. It's kind of cool.