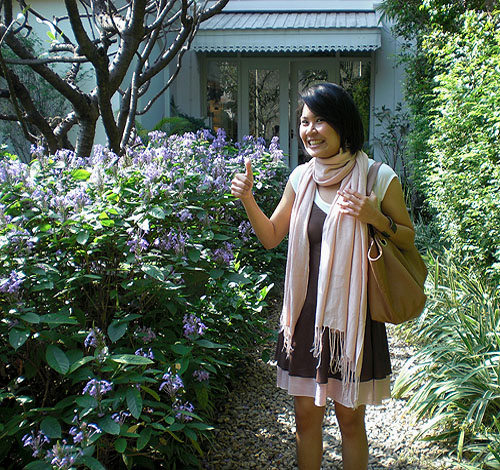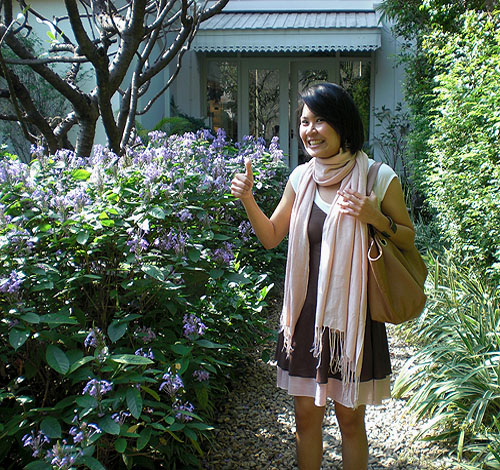 Packing the right things for a trip to Thailand can be a puzzle, especially because of the intense heat. Here's what to pack for a trip to Thailand so that you'll be cool, comfortable and stress-free.
There are two possible trips you would likely be taking if you're coming to Thailand. Either a business trip or a holiday. You will need to pack two completely different types of clothing, depending on which kind of trip you're coming in.
What clothes to pack for a business trip to Thailand – Thailand, in most instances, requires less formal clothes than in the West when it comes to business meetings. But things differ for men and women.
For men – Unfortunately, for men, you will still have to wear a long sleeved shirt and a tie for most business meetings. Dress pants are also required, although for most evening cocktail parties and business dinners, khakis and a short sleeved button down shirt. are perfectly appropriate. Jackets overall are not required though. You will see Thai men wearing them but, as a Westerner, you are usually excused. Thailand is just too hot to wear that many layers.
For women – Most women in Thailand wear a skirt (not too short) and a short sleeved or long sleeved cotton dress shirt for work. You will occasionally see women in a jacket but it's not necessary. Again, it's just too hot here. Also women very rarely wear hose (tights). The heat is bad enough without encasing your legs in a hot, itchy nylon fabric. As for shoes, sandals are fine, as long as they have a strap at the back (not backless). Full shoes are worn by Thai women, but the latest norm is high heeled sandals.
What clothes to pack for a holiday trip to Thailand – Thailand is a great place to wear relaxed clothing. However, there are two instances where your clothing should still be relatively conservative – visiting a temple, and in a city like Bangkok.
Temple visits – It is considered impolite to wear revealing clothes or flip flops to a temple in Thailand. It's necessary to wear either pants or a long skirt and, if you're a woman, sandals with a back strap on them. If you have shorts on, most temples will have slacks or a wrap around skirt you can rent, but why waste the money. Just dress correctly to begin with.
In Bangkok – Bangkok is a city, and it's a relatively conservative city. Thai women dress very conservatively and are always surprised when Western women don't.
For women – In Bangkok, if you're a female, you should wear short sleeved shirts (not spaghetti strap tops), and shorts that are not too short. Skirts and dresses are also appropriate. Bras are necessary, although I'm surprised at how many Western women don't wear them – and Thai women are shocked by this. Swimsuit tops and short shirts are completely inappropriate and will only get you many stares from the Thais.
For men, you should wear slacks or shorts (not too short) and a t shirt or cotton shirt. Tank tops are not really appropriate, although you will see Westerners wearing them. Sandals are fine or good walking shoes. Bangkok's sidewalks are littered with bumps and potholes, so make sure you have comfortable shoes to wear and always watch where you're walking. You don't want to break a leg.
Outside the cities of Thailand – Once you're out of the cities on a beach resort, lightweight cotton clothing is the best. Shorts are fine, as are wrap around skirts and spaghetti strap tops. At night, most places in a beach area will be casual, so shorts or skirts and little tops are fine. One thing that is completely inappropriate (and illegal) in Thailand is topless sunbathing. You'll see Westerners on Thai beaches all the time topless, but it's really looked down upon by the Thais, and you can get a fine if a police officer sees you.
Some people say you'll need a lightweight jacket or sweater at night. I've lived here for 5 years and I've worn a jacket once. Even in the cooler season, from November till February, it's still hot. So, even at night, you're not likely to need a cover up.
Also, make sure you pack mosquito repellent and sunglasses. You'll need the sunglasses during the day as the heat and sun's glare is intense and, if you eat at an outdoor restaurant at night, you may be bothered with mosquitoes.
It's really easy to pack for Thailand. The best rule of thumb for Thailand is this. If you're in doubt about your dress, choose the more conservative option. You can still be casual and comfortable, without offending half of the country.