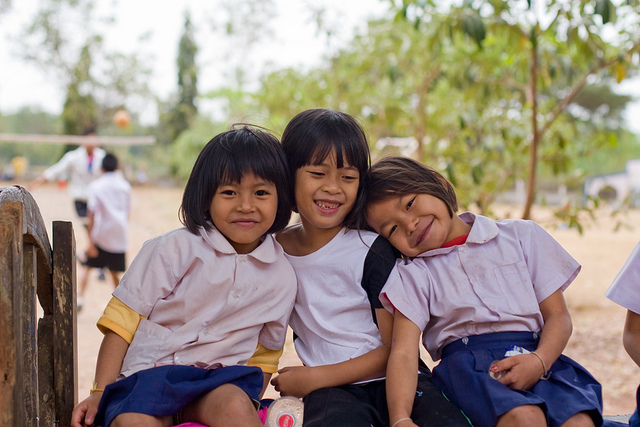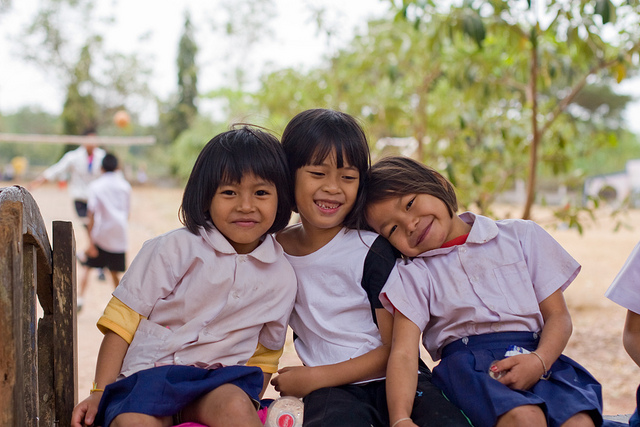 What to Pack When Moving to Teach in Thailand or Elsewhere Abroad
When I moved to Thailand to teach English years ago, I must admit I packed far more things than I actually needed. Not just things I didn't need either, but things I could easily have bought in Bangkok for a fraction of the price.
Now, a decade later, I'm pretty much an expert when it comes to what to pack when you're getting ready to leave to teach English in Thailand or elsewhere abroad. Here are the things you should pack, and the things you absolutely should leave behind.
Essential paperwork – The first thing I packed was my essential paperwork. That's my passport, visa information, airline tickets, health insurance policy, original BA degree certificate and TEFL certificate, and any criminal background check the school might need.
Prepare the packet of paperwork several weeks before, so you're sure you have applied for everything you need and put it in your carry on bag. You do not want to pack it in your checked baggage as, if that goes missing, you really would be in trouble.
Medication, glasses, contact lenses – If you take any medications or wear glasses or contact lenses, make sure you have a few months supply of medicines and contact lenses and at least two pairs of glasses. You do not want to be scrambling around when you arrive in the country you'll be teaching in trying to buy extra glasses or medication. Carry these in your carry on bag as wekk.
Also, be sure to pack aspirin or Tylenol as you'll be surprised how stressful teaching a classroom of 30 children can often be. Headaches come on quickly and stick around without appropriate medication.
Money, travelers checks and ATM cards – Make sure you have a couple of hundred dollars in cash on your person as well as the same amount in local currency. On top of that, bring travelers checks if you plan on getting money that way, or your ATM cards to withdraw straight from your account. Again, packed in your carry on bag and diligently watched at all times – please.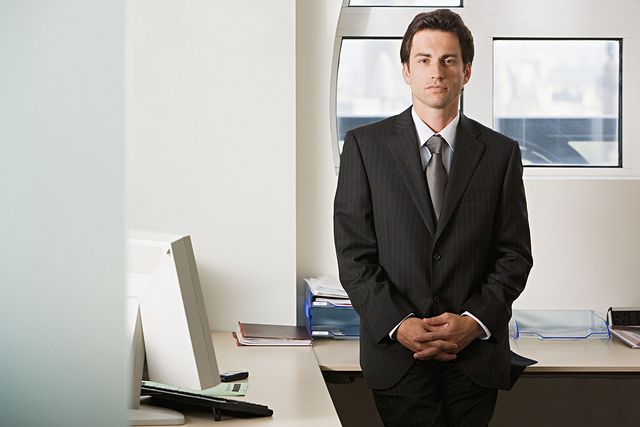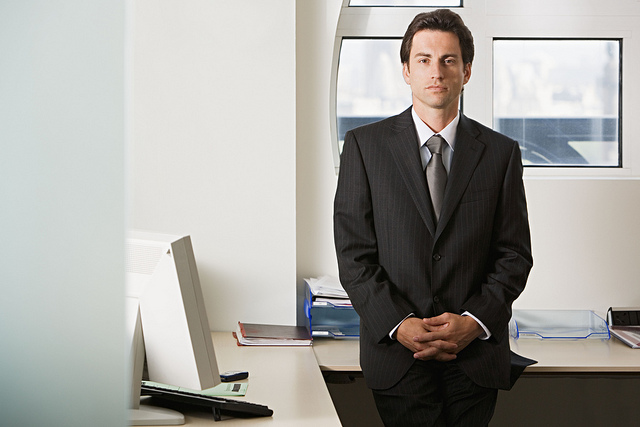 Clothing and shoes – Make sure you check as to what type of clothes and shoes are acceptable for you to teach in, as well as what is thought to be 'appropriate attire' for evenings, weekends and holidays. Don't forget, many countries are far more conservative than the US and Europe, so you don't want to get to your new country and realize you won't be able to wear half the new clothes in your suitcase, and you'll need to go out immediately and buy new shoes.
Remember too, you may end up in a country that has an extreme climate. In Thailand, for instance, I have never worn a sweater, a jacket or a coat in 12 years of living here, yet I brought three jackets and a slew of sweatshirts with me. Bring climate appropriate clothing, or your wardrobe in your apartment will be stuffed with things you won't be able to wear — just like mine is.
Toiletries – If you'll be teaching in a big city, take mini sizes of toothpaste, hair gel, baby powder, tampons, shampoo and conditioner as you'll be able to buy any brand you want as soon as you get there. If you'll be at a school in the countryside somewhere, however, make sure you have enough supplies for at least a month, as you have no idea when you'll be able to get to the nearest supermarket.
Jewelry – Only bring cheap costume jewelry and leave your expensive items at home. That's because you don't want the worry when you realize they're lost or stolen and, in some countries, you do not want to be a target for jewelry snatchers. Costume jewelry is just as pretty and you don't always care if you lose it.
Camera – Don't forget your camera, as you will want to take hundreds of photos of your school, your students, your apartment, your friends, your work mates, cultural festivals, the places you visit – and e-mail them to everyone back home.
Adapter – Find out what the voltage is in the country you'll be teaching in, and be sure to pack at least one adapter to be used for things like recharging your camera, using your hairdryer, and recharging your tablet PC.
Be sure also that your laptop adapter will work as sometimes, even if the voltage is correct, the number of pins in the plug is not. Buy a universal adapter packet that includes a variety of adapter pieces, and you should be okay wherever you go.
Gifts – Remember, you'll be meeting a lot of new people while you're away and sometimes it's nice to give someone special a gift from your home country. I packed notepaper and envelopes, souvenirs from Los Angeles, refrigerator magnets, novelty pens and packets of non-melting candy, so I was always prepared if someone did something extra specially nice for me.
Teaching supplies – Ask your school which skill levels you'll be teaching and pack a couple of textbooks that will be usable for those levels. All schools will tell you they have all the teaching supplies you will need, but most rarely do.
Also throw in whiteboard markers, erasers, pens and pencils, colored pencils, colored paper and any other teaching supplies you can use in the classroom but may not be able to get easily overseas.
For more ideas about where to buy any teaching resources you might need, this article on where to buy teaching books in Bangkok could be helpful.