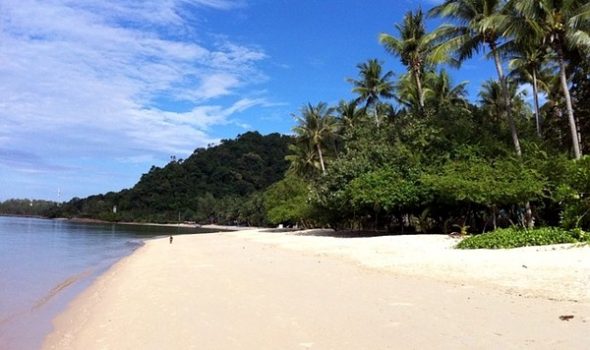 What to See and Do on Koh Chang
Koh Chang, meaning 'Elephant Island', is one of Thailand's largest islands and also one of Thailand's most popular tourist attractions – especially with backpackers and travelers – as, even though, unspoiled there are still tons of fun things to do. It is known as a tropical island paradise with pristine rain forests, mountains, and white sandy beaches.
Koh Chang is also much less developed than most other Thai islands. Expect beach side bungalows and secluded beaches, where you might not see anyone except a couple of monkeys and some wild pigs. But don't misunderstand – there are still many fun things to see and do on Koh Chang, and these are the top five.
Extreme Sports on Koh Chang – You might not think Koh Chang would be the place for extreme sports, but think again. On the list of top five things to do on Koh Chang is extreme sports and for a good reason. With its reputation among backpackers and travelers as the place to go in Thailand to have fun, you'll find many places where you can rock climb, boogie board, windsurf, and kayak.
Prices too tend to be lower than at island like Phuket or beach resorts like Pattaya. Plus, with incredibly blue ocean and crystal clear water, you couldn't find a more beautiful place to do it.
Take an Island Tour of Koh Chang – Several companies on Koh Chang run daily island tours and, if you haven't been to Koh Chang before, they're an excellent way to get acclimatized. Most Koh Chang tours do a similar route: a stop at Chao Po Koh Chang, an interesting traditional Chinese temple complete with two enormous elephant statues and traditional Chinese dragons.
You will also see an old fishing village where all the houses are made of wood and stand on wooden stilts in the water, stop at a water fall to have a cooling swim, and even see traditional fishermen going about their trade. The Koh Chang island tour is low-key and relaxed, so is a good thing to do on your first day on the island.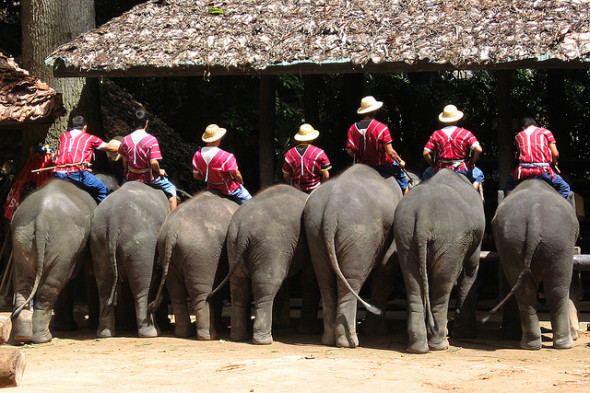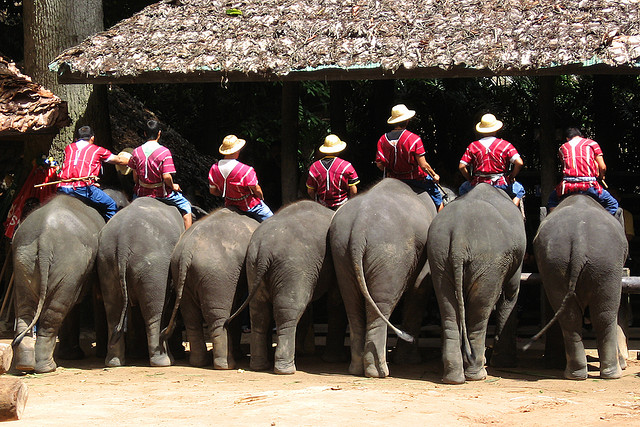 Go on an Elephant Trek – You can't come to 'Elephant Island' and not go on an elephant trek and Koh Chang has several companies that run them.
Of course, there are lots of different lengths of trek available from short hour treks to half day treks. Along with the elephant trek on Koh Chang, you will also see elephants bathing, be able to feed them, take some cool photographs and even head off into the rain forest on elephant back.
If you haven't ridden an elephant before, I'd recommend a short trek to start with. Elephant riding honestly isn't the most comfortable thing you will ever do and, on my first elephant trek, I was happy it was only 90 minutes as I was soon beginning to hurt.
An elephant trek on Koh Chang though is a great way to see the island at a slow pace, plus it supports elephant conservation.
Scuba Diving From Koh Chang – Another of the what to see and do on Koh Chang is scuba diving. Thailand is famous with scuba divers all over the world as one of the top diving spots anywhere, and Koh Chang is no exception.
You can get a dive boat from many places on the island through a dive shop and head out to a top diving area. Most of the boats will go out for around an hour before stopping, so you also get a fun boat ride too.
There are plenty of scuba diving centers on Koh Chang too, just make sure you choose one that is fully certified.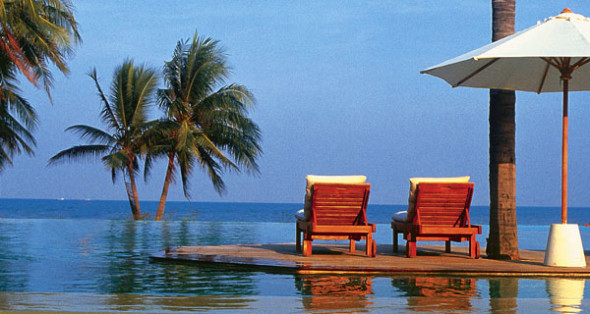 Enjoy Yoga and Spa Treatments on Koh Chang – Another top five best thing to do on Koh Chang is take a yoga class, or get a spa treatment. I have a western friend who goes down to Koh Chang at least six times a year and every time she comes back she looks like a million dollars.
She says it is the daily yoga classes, healthy vegetarian food and spa treatments she gets while she's there. You can take yoga classes on the beach, in special yoga centers, or even do hot yoga in large classes.
For spa treatments on Koh Chang, you have a choice of high-end luxury hotels spas, a foot massage on the beach and tons more in between. My friend swears by an herbal oil body scrub followed by a dip in the ocean. Sounds amazing!
These top five best things to do on Koh Chang are wonderful if you love the outdoors. Take any one of them, and you will go home talking about how wonderful they were to anyone who will listen.