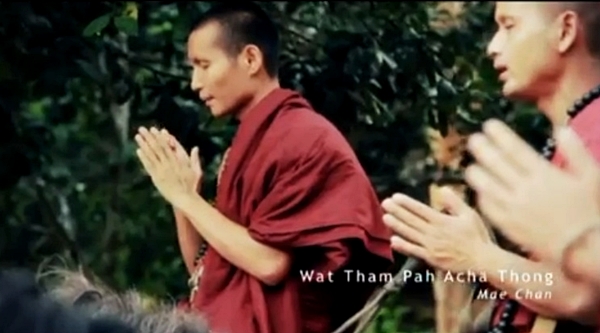 What's Chiang Rai, Thailand like? It is a question many tourists ask when they are considering if they should stay in Bangkok, go down south or try a place in northern Thailand instead.
I love Chiang Rai. It is one of my favorite Thai towns. That is because it is much smaller than Chiang Mai, far more rural and, if you want something a bit more authentic Thai, Chiang Rai is still that.
Of course, like any Thai town it is growing fast and many tourists do make it there every year. But, if you want to visit a place in Thailand that is usually slightly cooler than Bangkok (less concrete buildings and more greenery will do that), has fabulous temples to see, some unusual museums (the Hill Tribe Museum, the House of Opium), ancient ruins, a fun and more local-than-tourists night market, cool coffee shops, awesome restaurants and a quiet, calm and relaxing atmosphere — you really will adore Chiang Rai.
From Chiang Rai, you can go jungle trekking, white water rafting,  mountain biking, visit hilltribe villages and many other fun outdoorsy things.
For a quick look at some of the things the town has to offer, check out this video from the Tourist Authority of Thailand. It's another of their incredibly beautifully produced videos, and really shows the sleepy, dream-like quality of the town.
So, what is Chiang Rai like? Visit. Then you tell me.